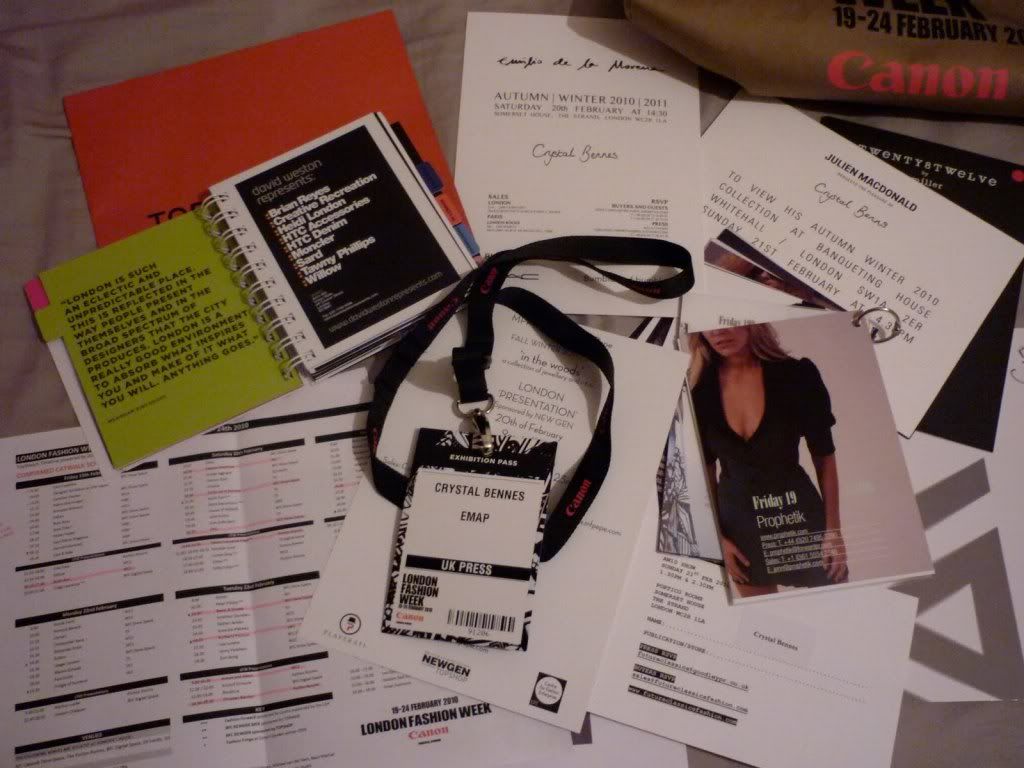 So fashion week kicked off on Friday and if you follow me on Twitter, you'll have noticed that I've been out and about going fashion crazy. Apologies to Twitter friends (and real life friends) who have no interest in fashion. I promise it will be all over soon.
Good start to
Friday
with Paul Costelloe - which I didn't like much at the time [you can watch it
here
if you like]. I didn't take any pictures at the show] and thought it was a bit 80s glamazon meets Little House on the Prairie with some Victoriana thrown in for good measure. But I loved the latex legwarmers and the bouffant hair and after watching the Caroline Charles show later that morning, reassessed my opinion of Costelloe in hindsight.
The best shows I saw on Friday were the David Koma off-schedule show for Vauxhall Fashion Scout and the BodyAMR presentation both in the magnificent Freemason's Hall on Great Queen Street. The BFC tent is great, but it's really interesting to see shows in random locations. It's also good to see off-schedule shows get spoiled a bit with spectacular venues. A few year's ago London used to be pretty scruffy: showing in car parks and what not - nowhere near the glamour of couture shows in the Grand Palais of Paris - but with On¦Off and VFS showing in Freemason's, Julien MacDonald showing in Whitehall and Vivienne Westwood showing in the Royal Courts of Justice, seems like LFW is finally waking up to the possibilities of London's built environment.
Much hyped David Koma came out with a beautiful show. All super body con and very geometric, with cut out leather and wool in zig-zag patterns stretching across the body. He wasn't as hyper-futuristic as his earlier collection, which was nice as it's always good to see dresses you'd actually *wear* at fashion week. I loved the bizarre silver and gold zip fasteners (I think that's what they were) used to create a more three dimensional feel to some of the dresses - exaggerating the silhouette without going crazy.
After Koma, I went upstairs to the BodyAMR presentation. I've been a fan of this label since I picked up one of his dresses last year - a gorgeous, hooded, black chiffon dream. I'm not crazy about everything produced under the BodyAMR label, but there are some absolute knockouts. This collection was all desert-dwelling space-age princess clothes and the venue was awesome - upstairs in the Freemason's Hall - the models going through these stunningly intricate carved gates to get to the press pack at the end of the runway. The models all looked incredible - in fact most of the models I've seen this year have looked great - really healthy and glowing. A nice change from some years...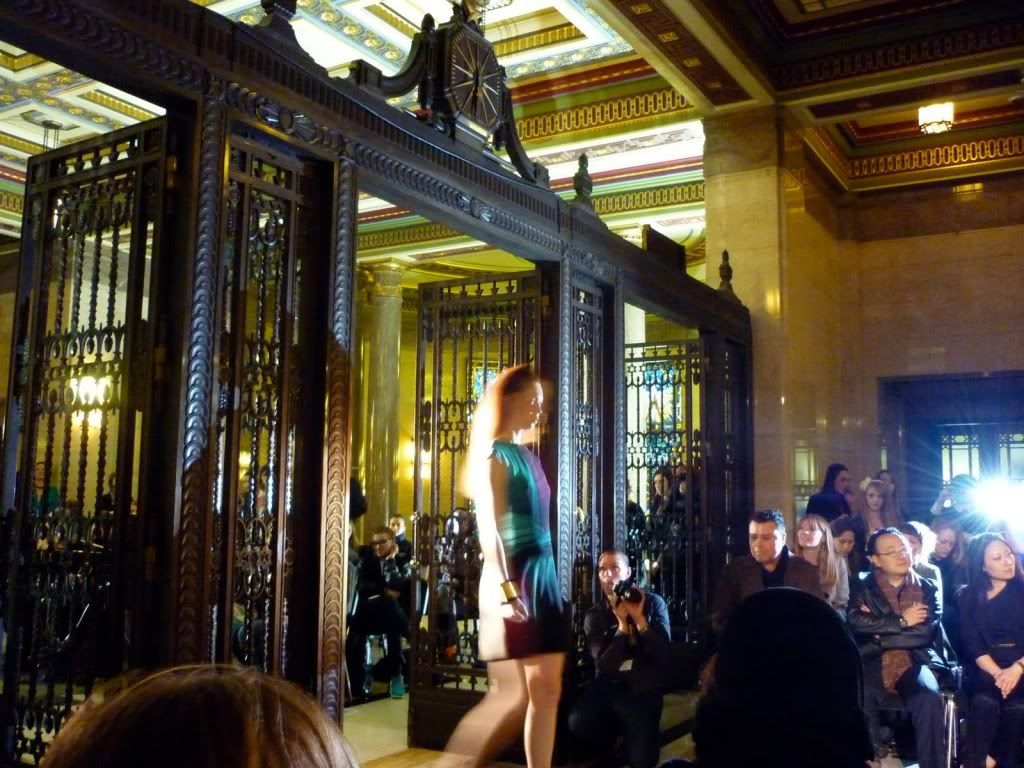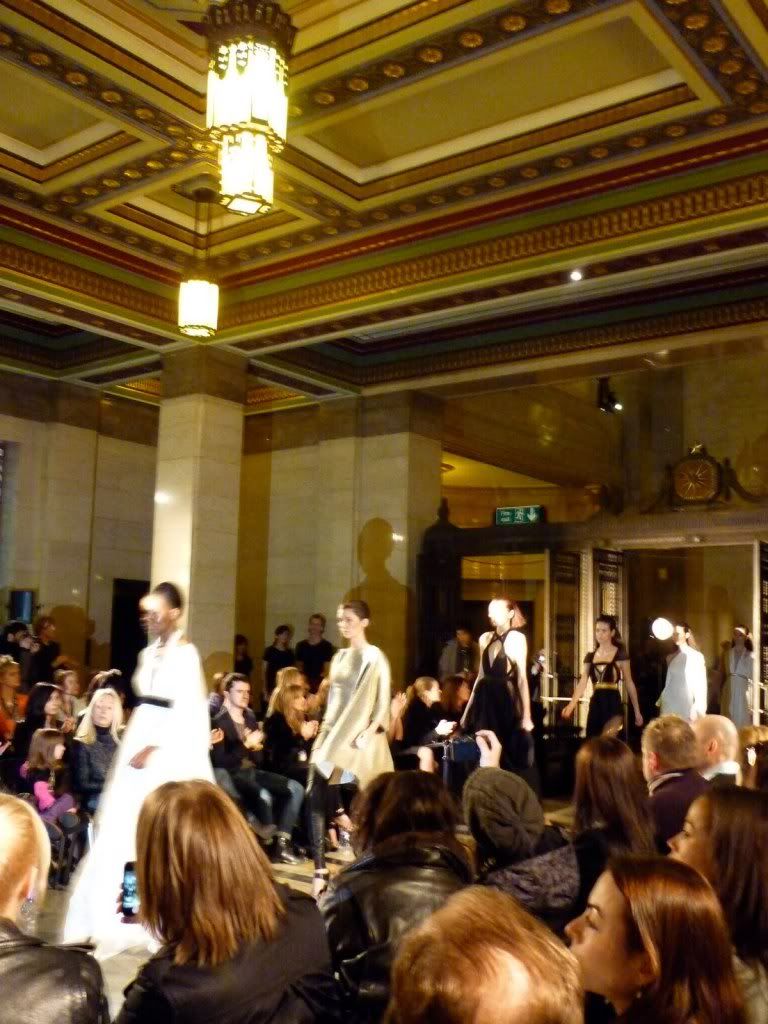 The funniest thing was that I was sitting behind this girl with a really cute hat on. I snapped a cheeky pic and two seconds later the papps went haywire. Turned out she was Olivia Inge - mega famous model. She seemed pretty good-humoured when we admitted we had no idea who she was. Nice girl.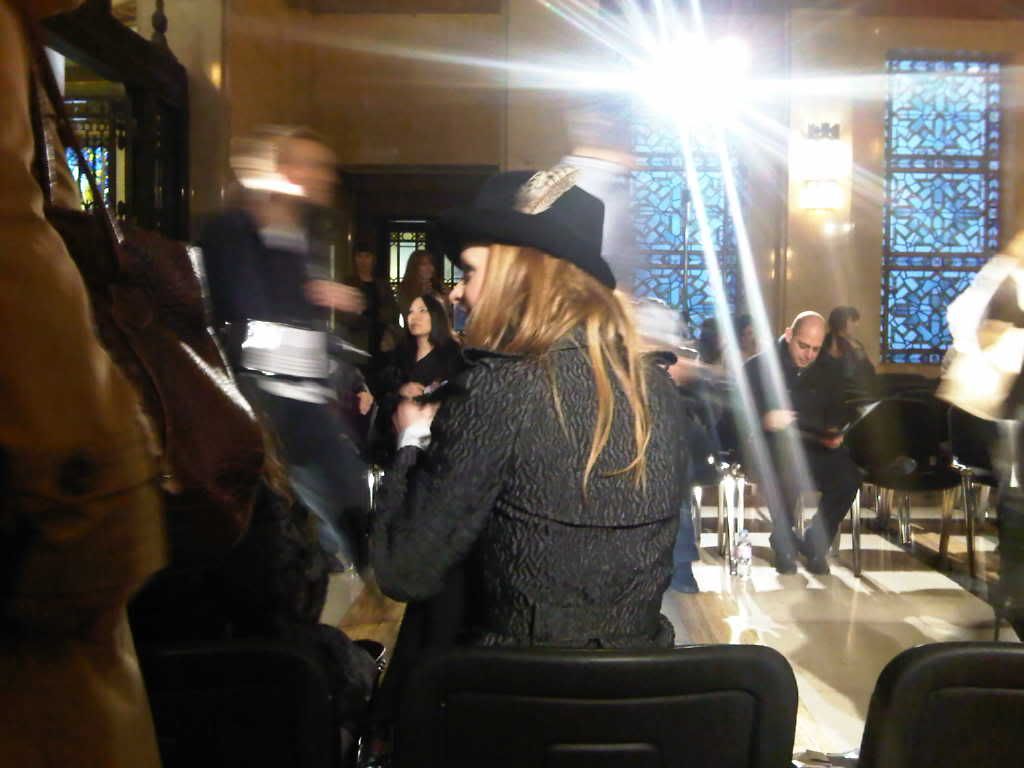 Olivia Inge at BodyAMR


Saturday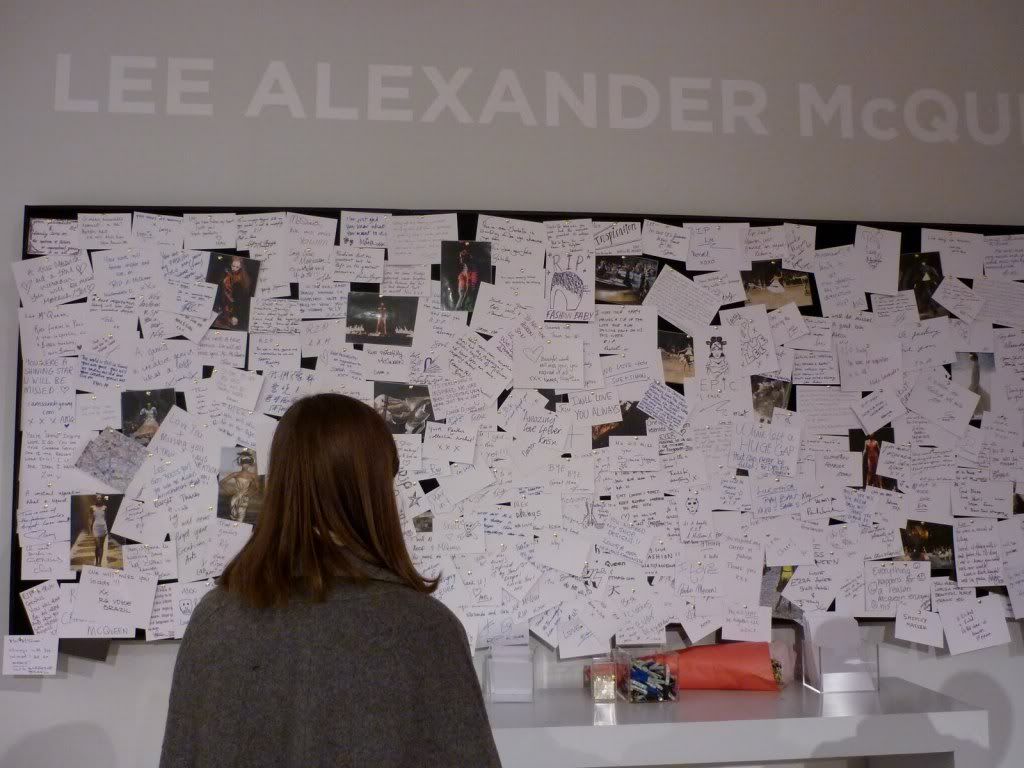 tribute wall to McQueen inside the main BFC tent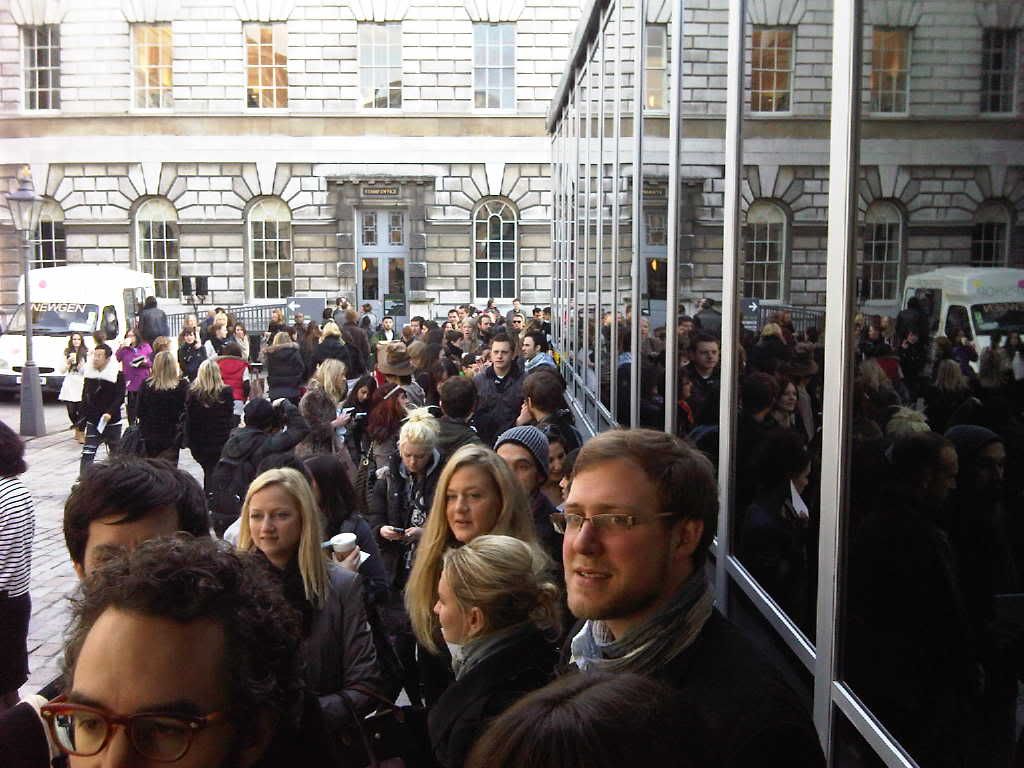 so much queuing!
Saturday morning I was supposed to be at the Charles Anastase show, but my ticket didn't arrive and I couldn't get in touch with the PR people so I had no idea where the show was and missed it. Whoops. Twitter people surprisingly unhelpful. Alas, Kinder Agguginig and Emilio de la Morena shows were brilliant and the eggs florentine and coffee at the rather wonderful
Fleet River Bakery
more than made up for missing Anastase.
Thought the Kinder collection was beautiful - check out the full collection
here
, but was quite amused when reading the press blurb before the show which indicated this season's inspiration was provided by Juliette Recamier - a darling of neoclassical France who was even painted by David. Impressive, thought I, though Kinder's collection turned out to be Napoleonic costume a la Sophia Coppola - half new romantic, half rock and roll.
The Emilio show was absolutely gorgeous - I 've been saying that about most of the shows - but it's true. Didn't take many pics either as the lighting in the BFC tent is really crap for point and shoot cameras, but here's a snap of the final walk. The show blurb said that the collection was inspired by planetary landscapes, but I thought that the McQueen-inspired techno prints in various shades of aqua/blue/teal/silver looked more like something a forward-thinking princess of Atlantis might wear on a Friday night out.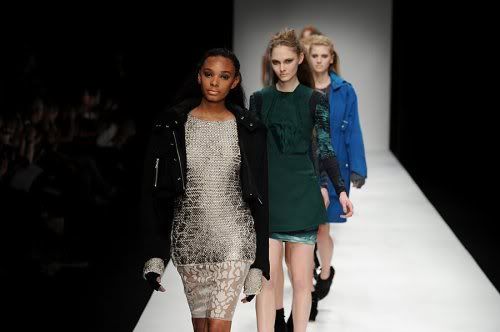 photo from Dazed Digital
final walk at Emilio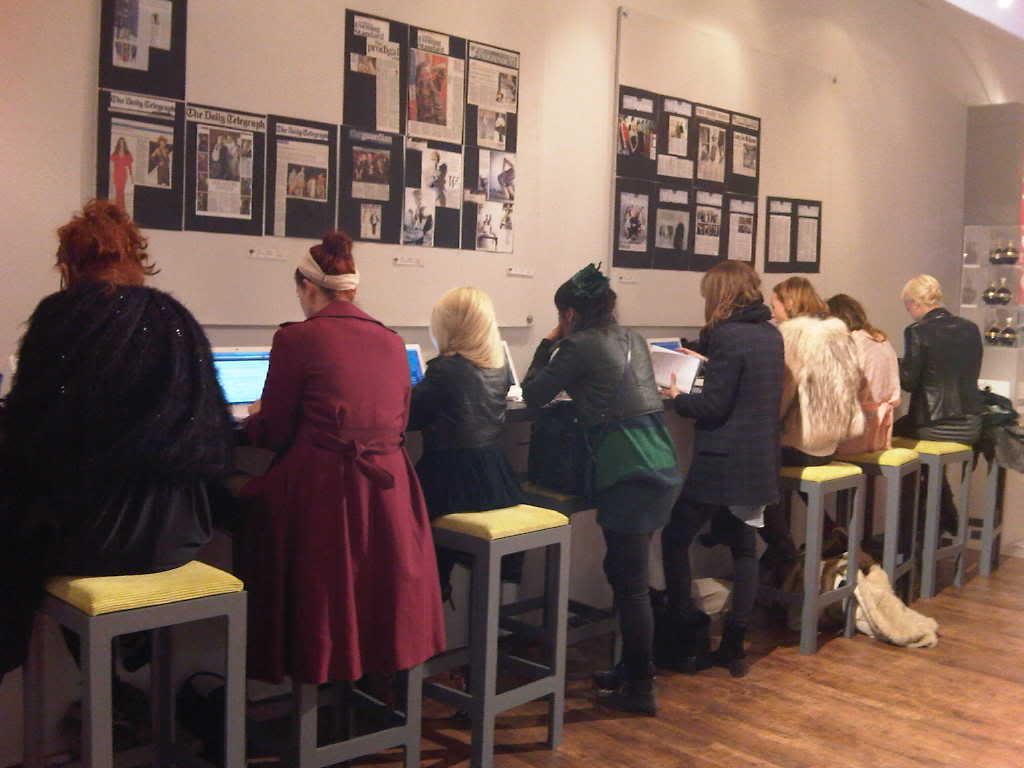 bloggers area in the main tent

I rocked up to the PPQ show at 7.30 only to wait outside for almost AN HOUR trying to get in to the tent. It was a total scrap heap of chaos and lots of angry well-dressed people. By the time I finally got into the tent, the music was just going on and they refused to let anyone else in...so I didn't get to see the show. Bad, bad PR people. Over allocating tickets and mis-managing admission is really unprofessional.
During the day I also managed to get a good look round the exhibition in Somerset House and saw some really great stuff. I especially loved Holly Fulton's inspired by an imaginary trip to NYC collection - which was all art deco prints and amazing accessories. This punched leather mini dress with perspex cut outs was really quite something.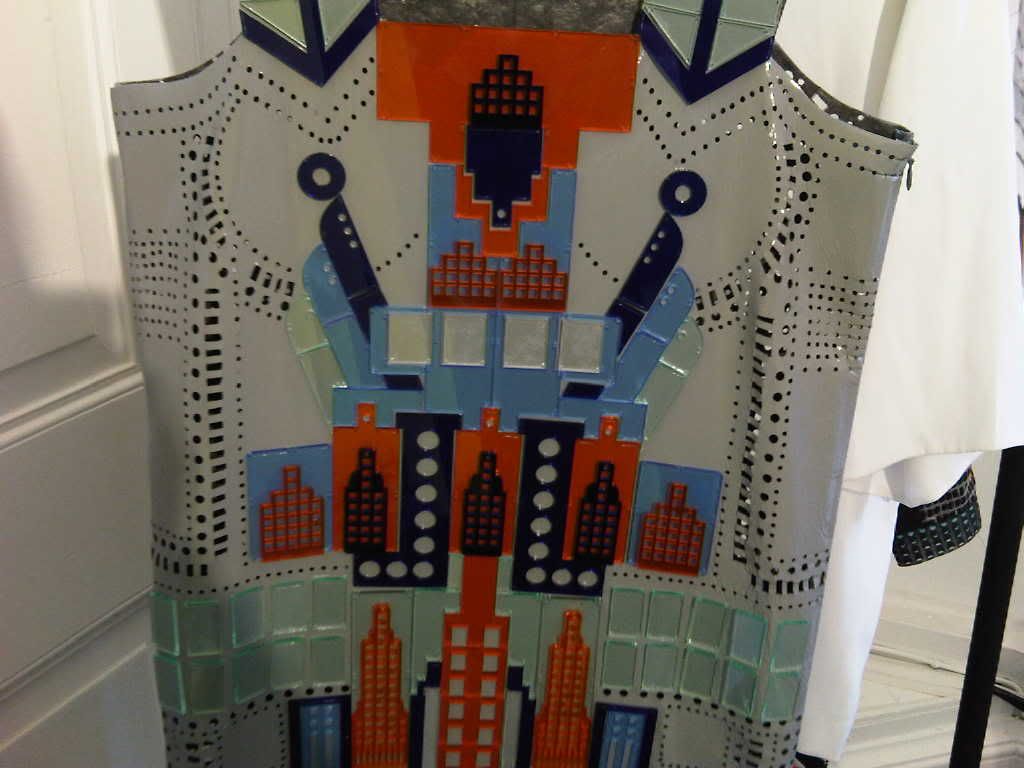 photo from HollyFulton.com
I also really loved the outerwear by Christopher Raeburn, a British designer who makes beautiful coats and bomber jackets out of recycled military uniforms and parachutes. Such an imaginative and inventive way to reuse military surplus and as a big plus, the lady watching over the stand was super nice.
menswear jackets at Christopher Raeburn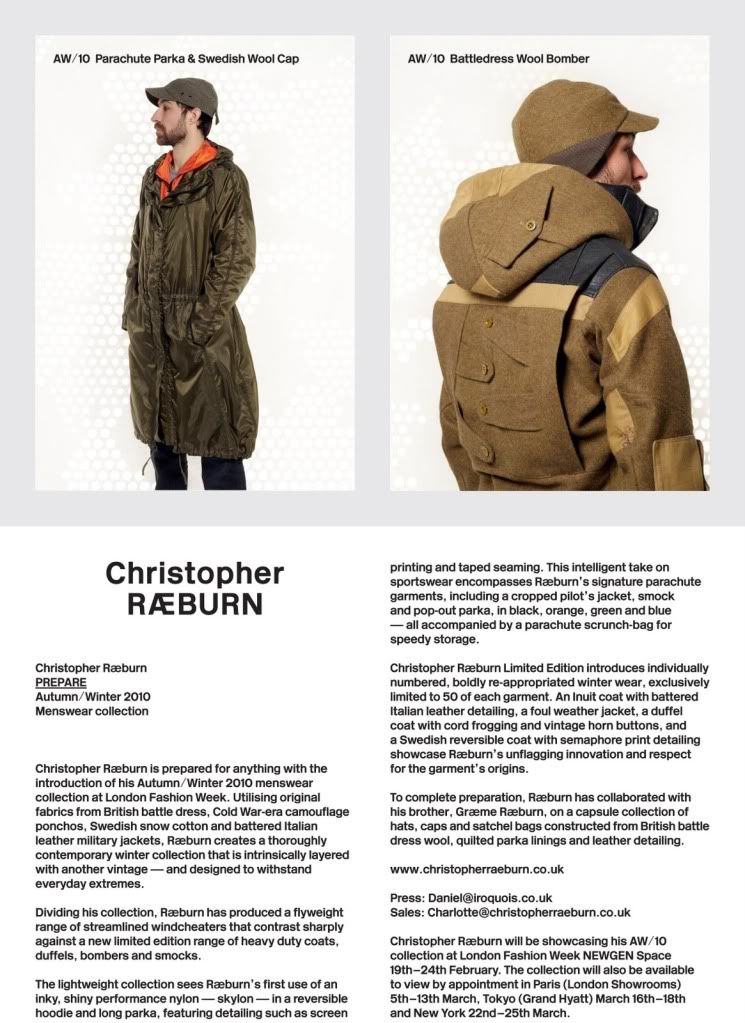 above and below photos from Christopher Raeburn blog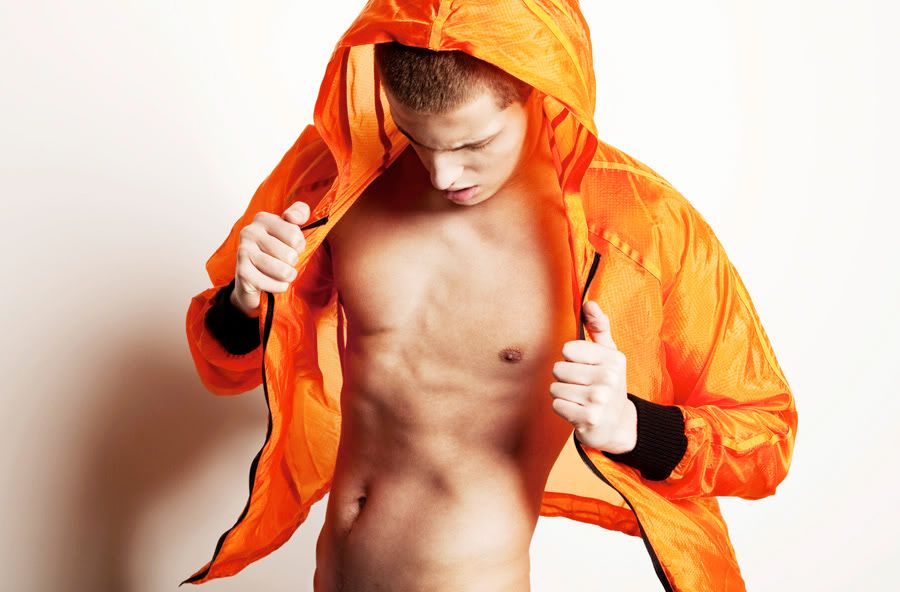 Mostly I lay on the couch at my friend's nursing the hangover from hell after an all-nighter on Saturday, even though I had tickets to quite a few shows. Whoops. I did get up to watch the CMS show on the live stream - which is an amazing development in the fashion world - way to innovate, London!
The CSM show is a LFW institution as many a now well-known designer (e.g. John Galliano, Alexander McQueen, and Giles Deacon) took their first steps toward fashion stardom in those grimy halls. There was an awful lot of architectural minimalism and not a lot of colour. Some good stuff, but the only thing that really rocked my world were these dresses by knitwear designer Shao-yen Chen. Marie Antoinette mini-dresses that look like they've been attacked by poodles and they're just awesome. No idea where I'd wear them, but I so would.
photos by Marcio Madeira/FirstView.com at Style.com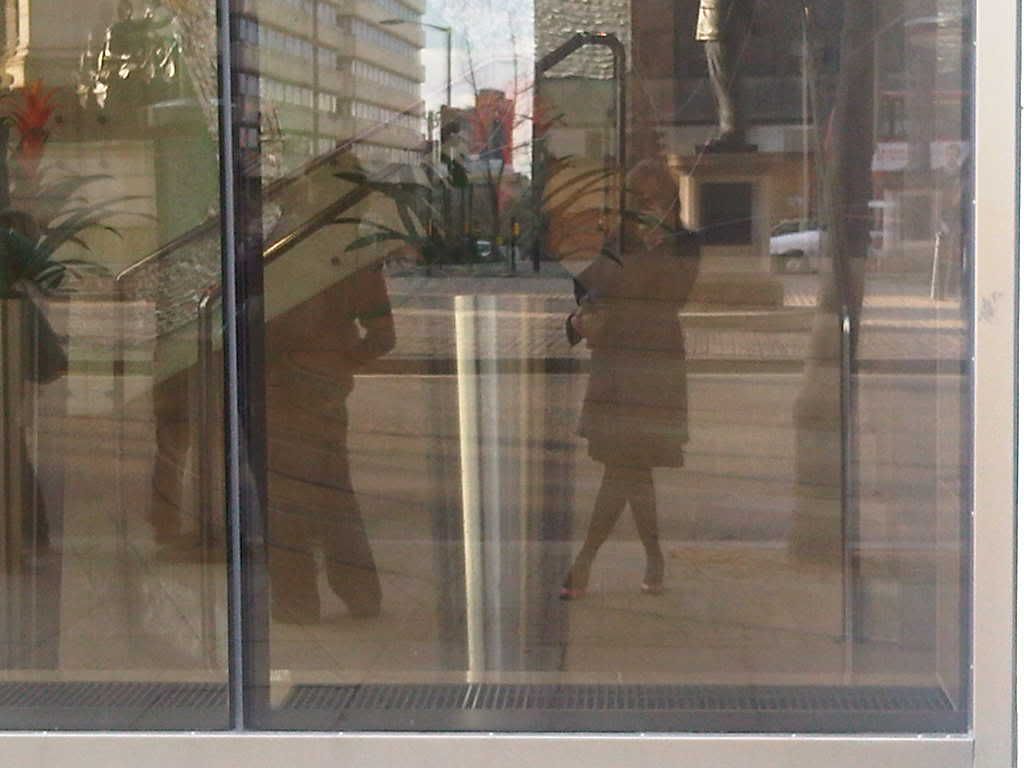 messing about being 'fashion-y'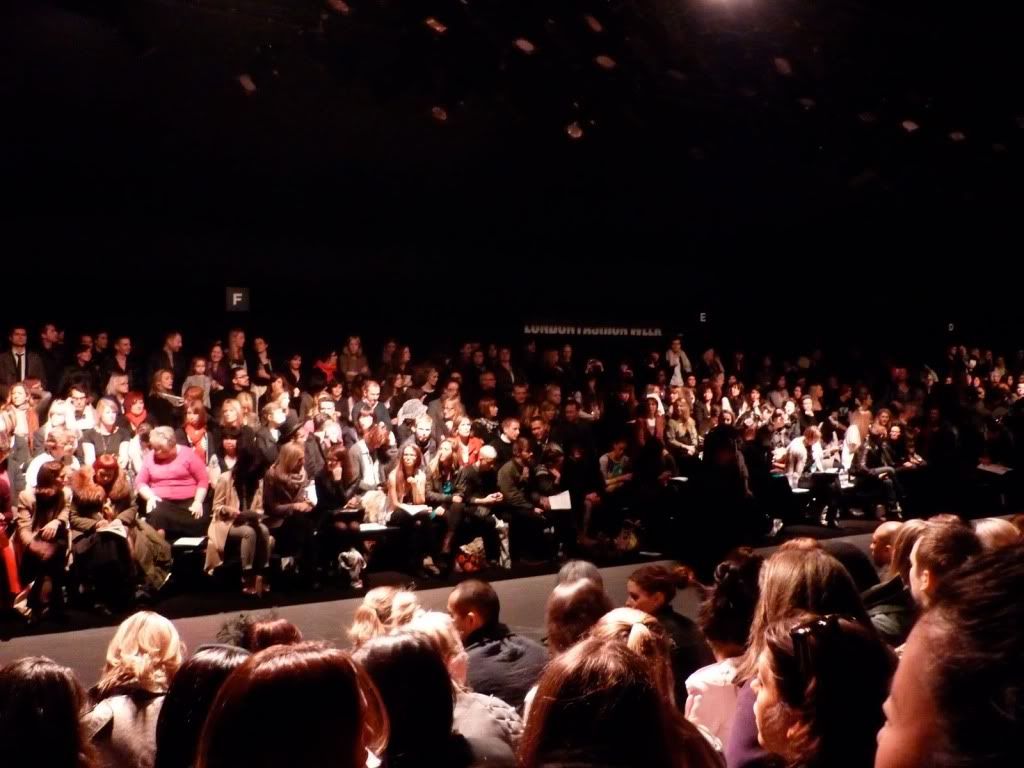 waiting inside the tent

Note: all photos are my own unless otherwise noted.