I know this has been everywhere: in all the papers and on all the blogs, but I just think it's so incredible that I want to put it here too, especially for my USA friends who probably haven't seen it yet.
For those (few) who don't know, it's Thomas Heatherwick's UK pavilion for the World Expo, opening in Shanghai next month. I would happily replace my teeth with a set of whale-bone dentures to go to the Expo, but I'm still working it out. I've got a post card of the original visualisation on my desk and it makes me happy every time I look at it. The same way that I wonder in amazement at how in the hell the Romans managed to build the Colosseum (yeah, I know, lots of slaves...still, it's pretty damn impressive), I'm surprised and pleased that someone had the audacity to build such a ridiculous, new-fangled contraption. It looks amazing on the outside, amazing on the inside, and I'm betting the photographs and the video footage just doesn't do it justice.
I, for one, cannot wait to see the thing up close. Fingers crossed.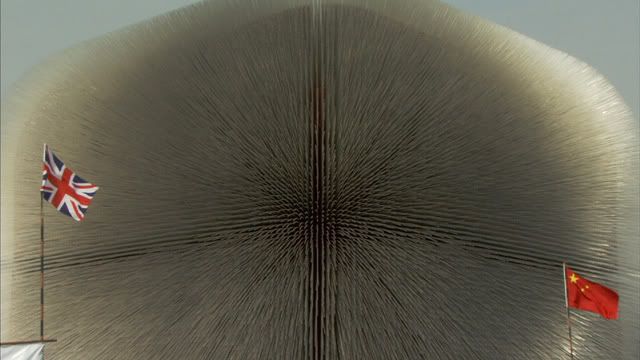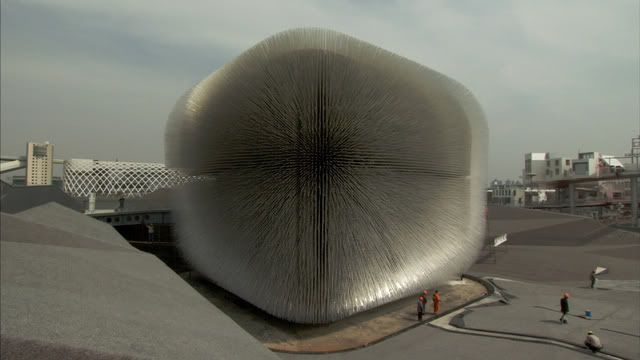 (all photos from UKTI)