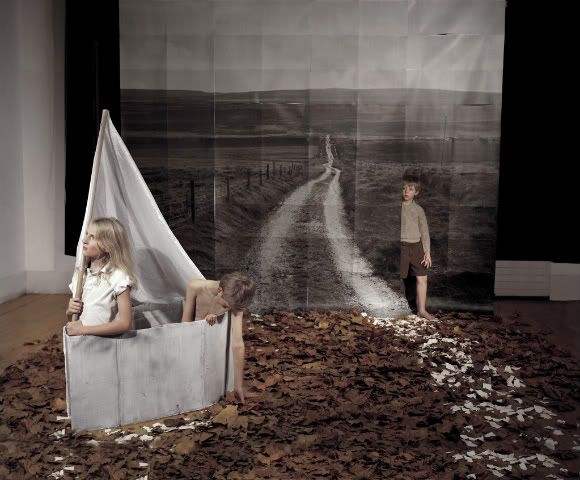 Eeeek. I haven't been writing here nearly as much as I've wanted to. I love writing. It's one of the things I, you know, do, but I'm sort of leading four different lives at the moment and something simply must give. Not that I'm complaining. Life number three is CJ as art curator, where I run SALON (LONDON), a nifty little thing I started last year to organise exhibitions and indulge my love of finding, nurturing and promoting young artists. You'll probably remember me going on (and on and on) about the first show/project/extravaganza last September.
Well, I'm pleased to say that SALON show number two opens tomorrow (whoa!). I've been working on this project since last October just after the first show closed so it's really exciting to have it opening at last. It's a fantastic exhibition - we did the install today and I don't think I've ever felt so proud - sometimes everything comes together in a way that completely surprises you. The concept is strong, the space is perfect and the work is beautiful.
As I was sweeping up at the end of the day, thinking about how much hard work I put into these shows, I started thinking of all those people grafting away at something they didn't really enjoy in the hope that all their hard work would pay off later. The best thing about doing an installation is that your hard work is almost immediately
rewarded
. Having said that, even with all the months of preparation, if not a single one of Noemie's photographs sells or not one critic reviews the show (or reviews it unfavourably), I get to stand in the middle of the space at the end of the day, look at the work on the walls and think I did this. I made this happen. I can tell you, there ain't no feeling quite like it.