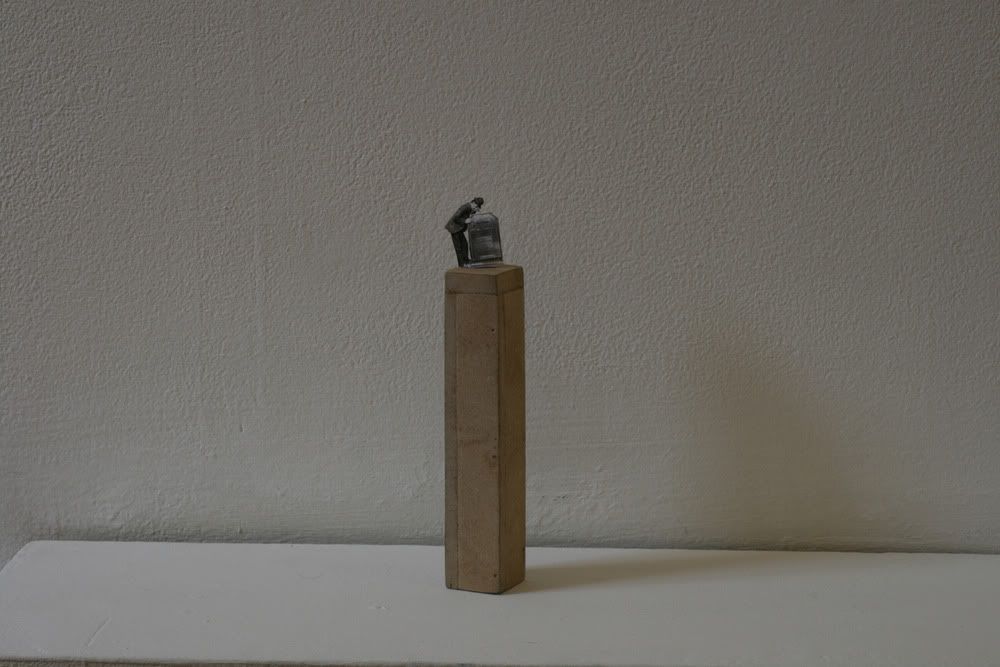 I often find myself, surrounded by cardboard boxes masquerading as contemporary art, thinking that perhaps artists have
privileged
process to the point where the physical objects presented matter less than the text explaining the thought process behind the work printed alongside.
So far during the Reside Residency I have materially done or acted in no way other than I normally would if I wasn't on the residency (It's a highly charged political point - if you want it to be).

Shortly into my residency I happened across The Ledge Project. It seemed to chime with my residency. I submitted a show to The Ledge Project, I said "the abject nature of my residency seems to mirror the understated nature of the ledge". I did not receive a reply.
There's something incredibly charming about a low-fi DIY residency in which the artist simply goes about his work as he has always done. I'd also never come across The Ledge Project before and was totally taken in by the idea: a window ledge as an exhibition space. Brilliant!
The next bit of the story is even better.
Karl decided that he should display a/the work which was created during the Reside Residency, so he ordered some wood to make a plinth. But instead of ordering in centimeters he accidentally ordered in millimeters. 130cm became 13cm and "to save face in front of the bemused wood cutters [he] brazened [his] way out by insisting [he] could use the tiny plinth anyway."
Karl made up the tiny plinth and gave it to a friend (@mark_pete) as a present. Instead of feeling dejected, ridiculous or making a Friday-evening's joke of the whole thing, they teamed up with another friend (@tedaitch), and did what all good artists do: they turned it into a project. Low and behold, @MorphPlinth was born.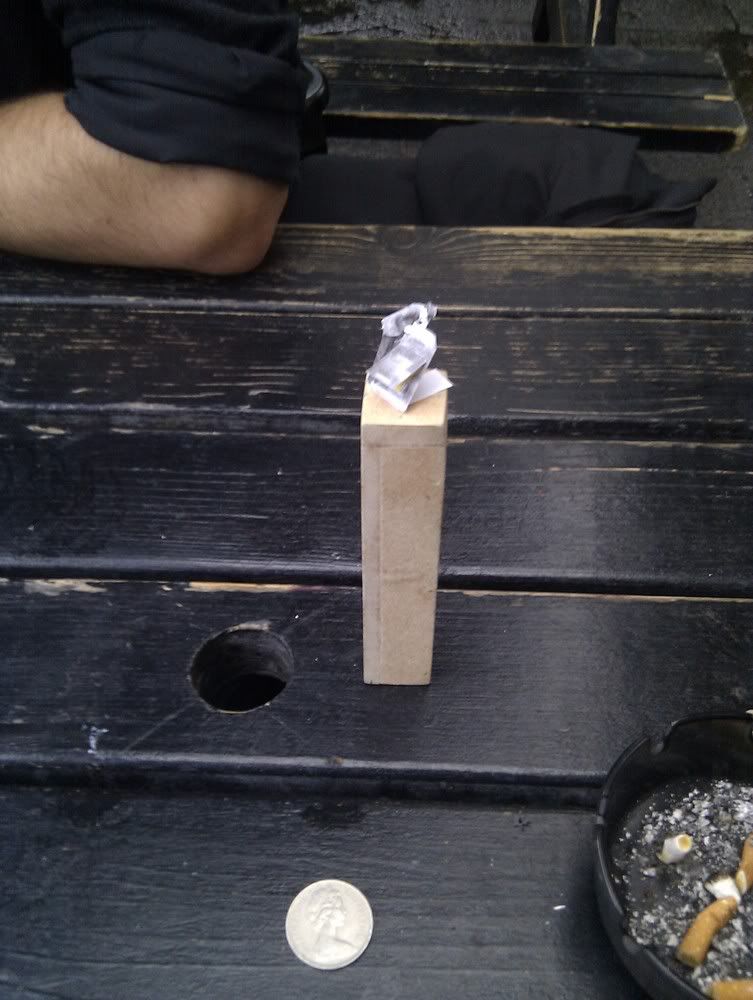 They instigated a twitter-only competition to exhibit teeny tiny works on Morph Plinth, which they then showcase in a PV somewhere that looks suspiciously like a pub... The winner of the inaugural competition was Corinna Spencer (@Corr_) with her piece, "Immature-Miniatures presents: The Victorian male's hope for the future. Cert 18".
Along with the successes of the Reside Residency and the Morph Plinth has come a desire for more success, and so it was that Karl recently announced his new project: The Sluice Artfair. It's all a little bit under wraps at the
moment, but the general idea is to run an art fair (
@sluiceartfair
) during Frieze week in October which showcases emerging artist- and curator-run galleries in a snazzy space on South Molton Lane. Since it's only just been announced they're still looking for artists, curators, and sponsors to get involved, and I, for one, am totally on board.