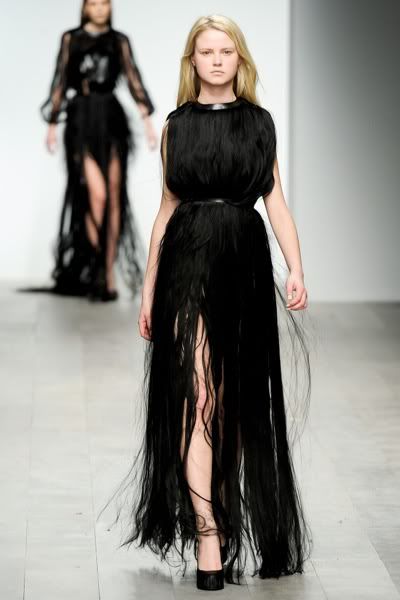 Last February in a tent in the courtyard of Somerset House, perched behind Daphne Guinness' bouffant, I tried to sustain interest as one hideously ugly confection after another marched out on model after model while the 'curated soundtrack' blasted out from corner speakers.
Suddenly, a swishy, twitchy black pony tail of a dress flicked past and my interest was piqued. I couldn't help but fixate on these Amazons strutting past in their man-killing, frenetically-fluid goddess dresses. I wanted a faux-hair and black rubber number of my own! I flicked through the 21 pages of student details in the Central St Martins MA fashion show catalogue to discover the person responsible for the apparitions before me: Phoebe English.
I tried getting in touch to see if I could buy one of her creations to wear as my wedding dress. Alas, she never replied. Probably for the best.
By that September, after winning an award at the February show, you could already see the giant paws of commercialism working their way into English's designs. No bad thing, everyone has to make a living, but the shift from materials to fabric didn't entirely seem to suit her. The hunter Amazons turned into gatherer Betty Rubbles drowning in smocked linen. Not sexy. Or wearable to anyone under 6ft5.
So it was a welcome relief to see less smocking and more body spring back in her A/W12 collection, even if some of the layers were almost Costa-esque in their simplicity. And the design mind that closes a show of all black with a pop of beautiful bubble-gum pink separates certainly warrants bookmarking. If you want to investigate for yourself, English is now stocked in Dover Street Market. Pretty impressive after only one season.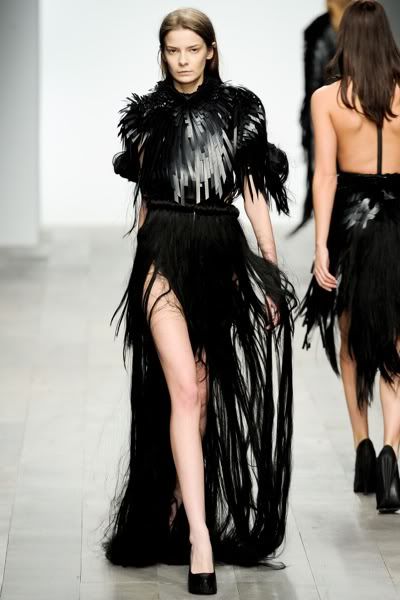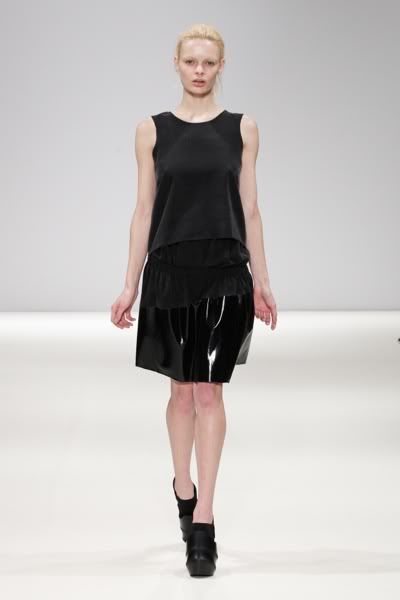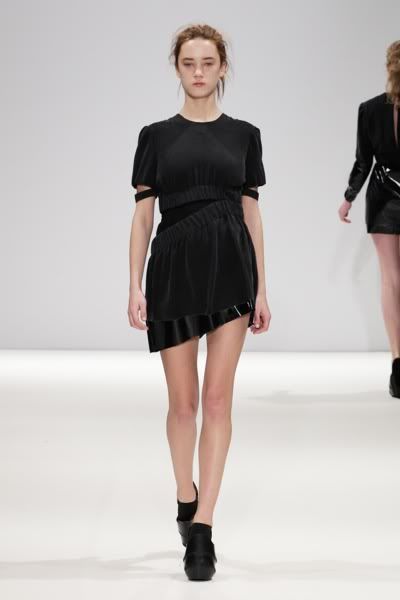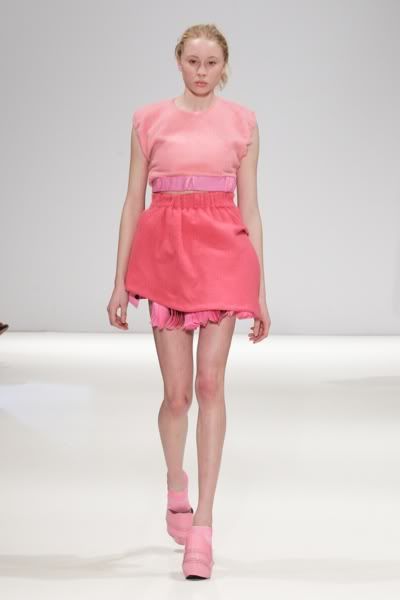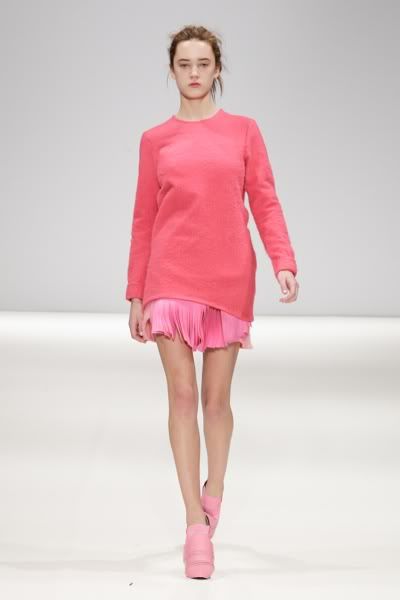 All photos © Phoebe English