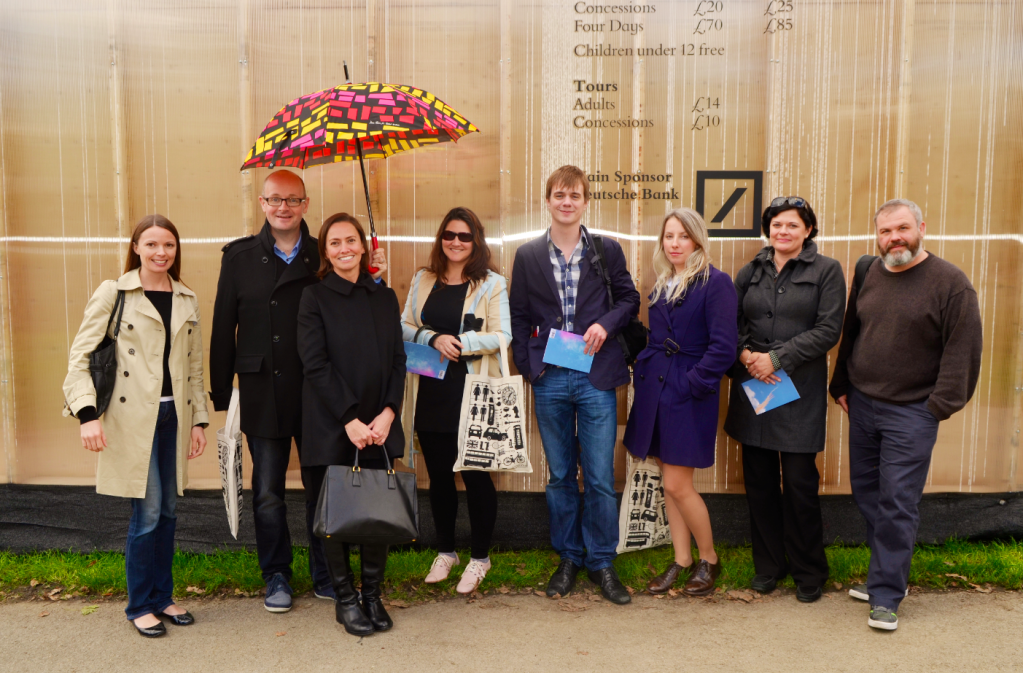 As a blogger, I get invited to a lot of things - art parties, bar openings, trips to Iceland - and ad companies are always getting in touch to sell stuff on my site or to write guest posts on all manner of un-related topics. I never accept because I'm not trying to make any money off the blog and because I get to go to parties and trips and plenty of fun things anyway, regardless of the blog. I've always seen this blog as the one place where I can just make it up as I go along. I'm not being paid to write this stuff, so
my thoughts don't always have to be perfectly expressed or even fully worked out

.

So, a couple of weeks ago when I got an email from Le Méridien Piccadilly asking if I wanted to come hang out with other bloggers on a Frieze-week extravaganza, I started to reply with my usual "thanks, but no thanks" spiel. But I looked through the itinerary again and thought that if I was ever going to go on a blogger event, it should probably be this one.

And you know what, the whole thing was brilliant fun. I think my style as a blogger is about as far removed from the lifestyle "isn't TK hotel AMAZEBALLS" vibe you can get, but it was certainly an interesting three days and I had some particularly intelligent conversations about the contemporary art world with people in industries I don't often interact with on a professional level.

Among other things, being with the Le Méridien group - who sponsor the Outset/Frieze Art Fair Fund for Tate (which uses the monies raised through their sponsorship partnership with the hotel, and elsewhere) to acquire works from Frieze for the Tate Collection - meant we had easy access to quite a few events that I probably wouldn't have otherwise bothered attending, alongside other amusing field trips with private tours of the Serpentine Gallery and the two Tates.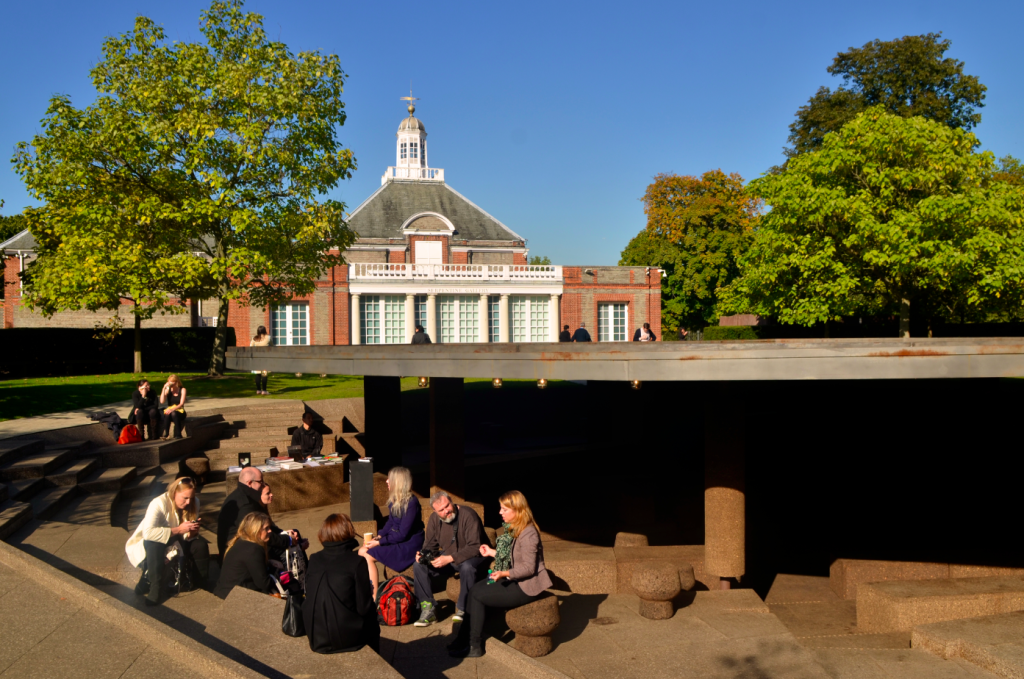 On the morning of our first day together, we attended an Outset/Méridien panel discussion on growth in the contemporary art world. Because it was an invited audience of art-world VIPs, the panelists were far more honest and relaxed about their positions and ambitions than I'd ever encountered them in more public forums, and as a result, the discussion actually ended up being very informative and interesting, if entirely one sided. As JPJ so succinctly put it: "the aim is to win territory without sacrificing quality." The four certainly made a robust case for the side of growth, but it would have been interesting to have at least one person taking the opposite case. Indeed, as Georgina Adam argued in a recent round-up of Frieze week for the FT, what with the White Cube showing Anselm Kiefer in Hong Kong, and both Gagosian and Ropac launching new spaces in Paris also with Kiefer, it seems that unchecked growth may lead, at the very least, to many artists overstretching their creative capacities.


We also went to the Outset 10th anniversary dinner at the RCA which was organised and prepared entirely by students. There was such a scrum when we walked in that I lost all of the bloggers and ended up sandwiched between three former RCA students (two of whom had had work purchased by Outset for Tate's collection) and a professor of business strategy at LCC who also teaches at Sotheby's, helping former investment bankers open art galleries! Never mind that Jérôme Sans and Candida Gertler didn't talk to us! I went classic Crystal-kamikaze on the people at my table and introduced everyone to everyone, so much so that by the time pudding was served out entire table was getting properly stuck in to an argument about the current state of arts education in the UK. Awesome.


Equally, I normally find traipsing around Frieze makes me spit fire, but I was in such good humour that I actually had a jolly time wandering through the fair. I ran into loads of people, which is always fun and helps keeps one's spirits up, but I think it was partly because the work was all a bit straight this year - lots of smallish sculptural pieces, paintings and other 2D work - there wasn't anything hugely grotesque or abominably idiotic to bring my blood up to boiling point. In any event the difference between being jolly, in high spirits and critical, as opposed to angry, mildly depressed and critical was so great as to be hugely liberating. I went through something of a rough patch this summer what with cynicism winning the daily battle far more often than optimism, so it was rather refreshing to find myself back in good spirits. Even at Frieze...
[lots of nice things I saw at Frieze in bad BB pics, ignoring the 98% that was rubbish…]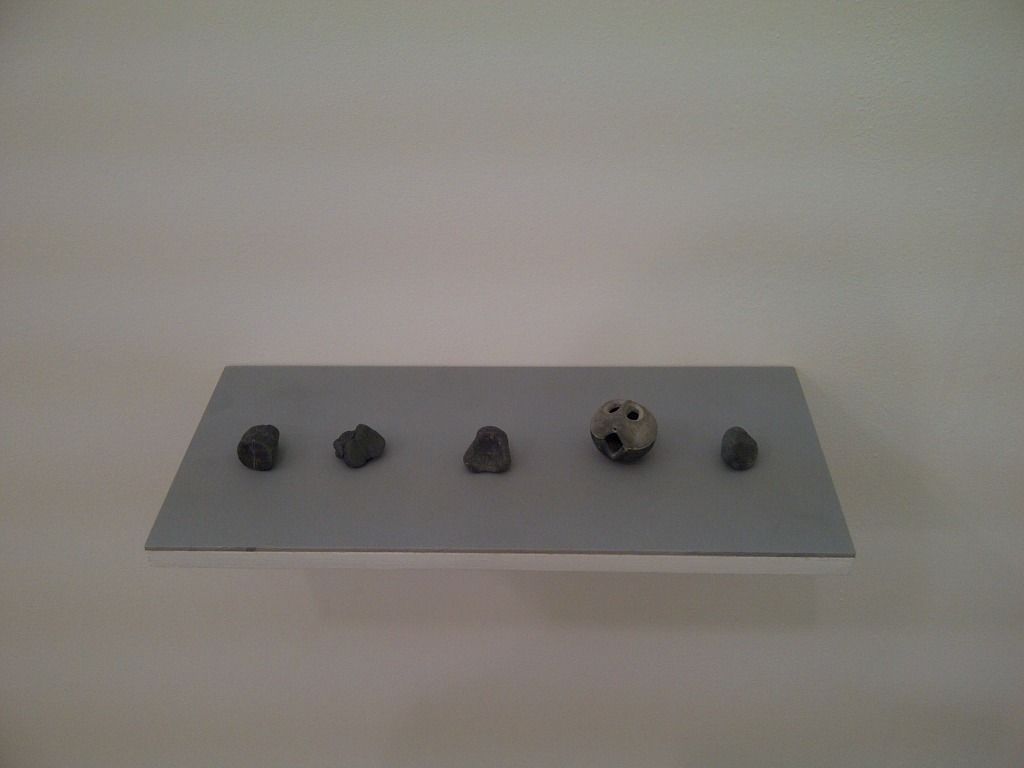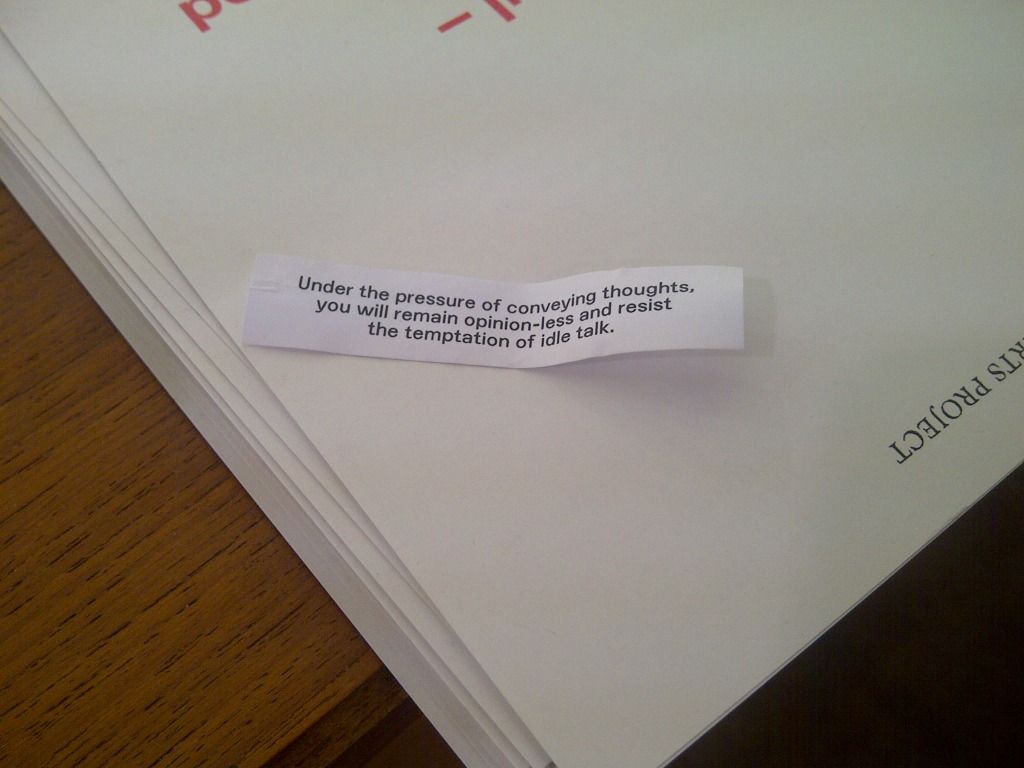 The principle reason behind the Le Méridien blogger event was to spread the word about the hotel group's partnership with various artists and designers, but particularly their support of the Outset Fund. I must admit that I found the four works purchased this year by the fund to be absolutely dreadful (pictured below, from top to bottom: Hideko Fukushima, Nicholas Hlobo, Caragh Thuring, Jack Whitten), but I think the partnership is an interesting one. As we've all seen from the Red Bull Stratos insanity, brands feel they have to differentiate themselves from their competitors, and while Red Bull has chosen risky stunts, Le Méridien has opted for art and design.
In some respects, this isn't anything new: hotel aesthetics have always been a major part in what draws customers in. I often pass the best part of an afternoon reading in the foyer bar at Claridge's, it's such a lovely, relaxing space. But Le Méridien have really pushed these art-design partnerships to the forefront of their branding. They have a cultural curator who oversees and commissions artists and designers (in a Courvoisier Future 500-style network of 100 people involved in creative commissions for the hotel) to work across all of the hotels in the group, and each hotel has a partnership with a major cultural institution in the host city, so, for example, in London your key card (which has, of course, been designed by an artist) will get you free admission to the Tate's paid exhibitions. Definitely better than an afternoon raid of the mini-bar...