If I thought the days blended together back when I was a student, oh you know, four months ago, then boy was I wrong. Saturday and Sunday mean nothing to the unemployed: every day is a day for work and a day for play. I wouldn't mind, but alas, other people aren't so lucky and Saturday still means a day of no work, all play for most people I know.
For me, a true Saturday must begin with brunch. Whether one rises at 9am or 3pm, brunch on Saturday is the order of the day. Brunch is no time for experimentation: the FT; a flat white or a pot of earl grey tea; a bloody mary if necessary; eggs florentine, if the institution is reputable, a veggie breakfast, if not. A greasy spoon will not do. Top breakfast spots include The Ambassador in Exmouth Market and The Counter Cafe in Hackney Wick. The Counter has just moved into a new home, three doors down from its old one, and is much better off for it with an excellent view over the canal to the Olympic park. We devoured our beautiful breakfasts, chuckling at the baby coots chasing after their mama in the canal.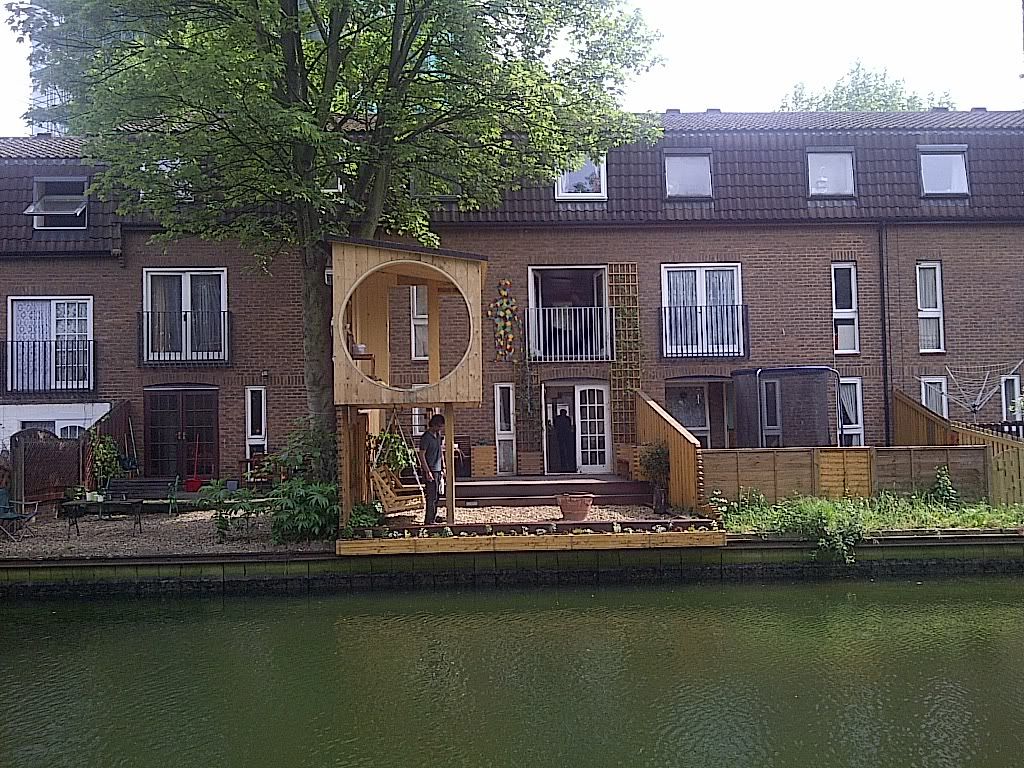 After brunch, we wandered along the canal to Chisenhale Gallery. I love that no matter how many galleries I've been to in London, there always seem to be more left to visit. My other half was responsible for planning the afternoon's itinerary, and typically, when he's in charge, we end up at the Aubin gallery on a Thursday evening in search of free (read cheap and disgusting) booze for him and his cohort of recovering alcoholics. So it's no surprise to say that I was completely astonished that of the three galleries we went to on Saturday, I enjoyed all of them.
Janice Kerbel at Chisenhale was wonderful: a room of theatrical lights on rigs, commissioned by Chinsenhale and described by Kerbel as "a play for theatrical lights". I sometimes mourn the lack of originality in contemporary art, but Kerbel's play on stage lights as objects with dreams, desires, and stories of their own was both beautiful and original. Sure, everyone goes on about Duchamps, but all he did was put a urinal in a gallery and call it art; Kerbel put a grip of theatrical lights in a gallery, but was bold enough to give them a life and an identiy outside their original function, without resorting to just whacking them in the space and insisting it was enough to call the lights art.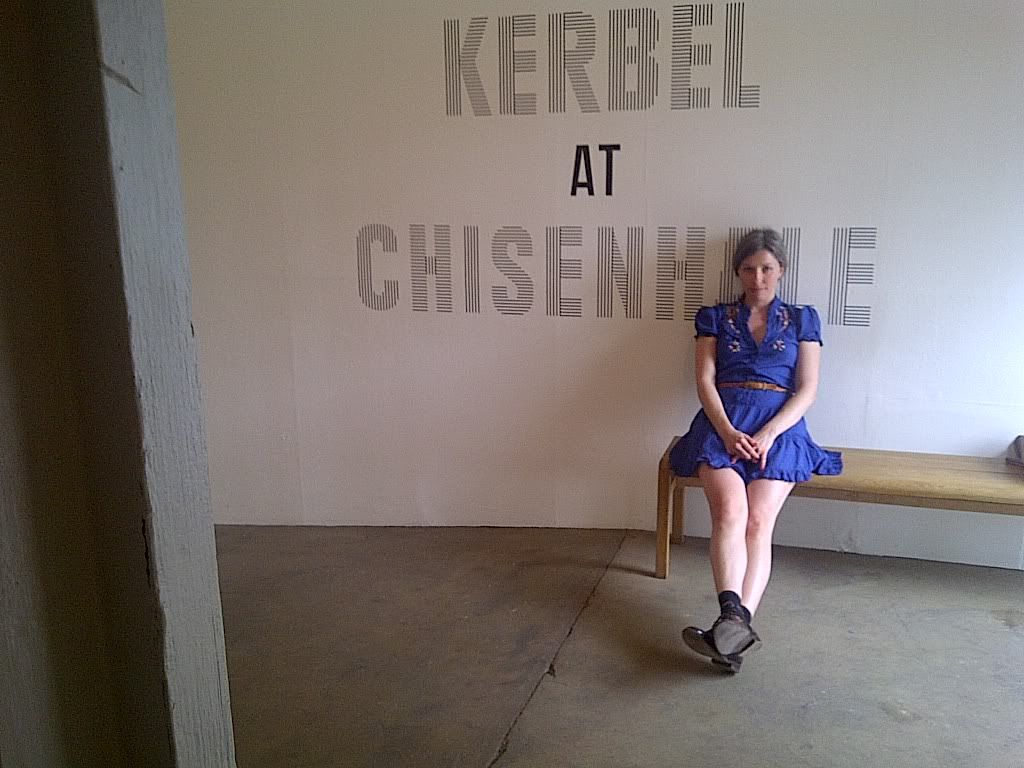 Post Chisenhale, we headed to Vyner Street for a peek in Matt Roberts and Nettie Horn. Julie Cockburn's show of found portraits - both photos and paintings - altered with hand embroidered or collaged geometric shapes is also very good.

Though her techniques are in no way unique and others have created similar works - most notably John Stezaker - Cockburn's show pleases me because it reads like a very good fashion collection; a clear theme with a progression of ideas and techniques all of which create a thoughtful, interesting, and unified body of work.


above

photo from The Science of Patterns.

We hopped over to Nettie Horn to check out the latest work by Finnish artist, Antti Laitinen, entitled Bark Boat. It's not altogether difficult to figure out what Bark Boat's all about - a boat made by the artist out of bark which he then attempted to sail across the Baltic sea to Estonia. There are a few videos - one of the artist making the boat, another of the artist sailing the boat across the Baltic - as well as a number of photographs of Laitinen sailing the boat across the Baltic, but best of all is the actual boat, resting in the corner. I know that being made of bark and having seen the videos of it that it does indeed float, but man it looks puny sitting in the corner of the gallery. It's a miracle he made it anywhere, let alone across the Baltic. It's not an exceptional show, but it's definitely worth dropping by.




I dragged TJ, who like most of the rest of the UK thinks of smashed up sawdust when he thinks of tea, to TeaSmith in Spitalfields. I love tea. Like he loves cricket, I love tea. TeaSmith is one of my favourite places in London, but if London had a Mariage Frères, I'd be happier still. Alas, this is not to be. Anyway, I was given a lovely voucher for afternoon tea for two by the lovely owner, John, for a piece I wrote on the Underbelly installation by Chairman Kato and Chris Stoneman in the TeaSmith basement, a superbly lovely surprise. I'm a regular visitor to TeaSmith, but I'd never tried their afternoon tea tasting menu and so we spent a very enjoyable few hours tasting white tea and oolong tea and matcha tea and green tea and lots of cakes and chocolates to match.




Post tea, we were feeling the need for refreshments of a more alcoholic nature and headed to the new Zetter Townhouse in Clerkenwell for cocktails. Despite the fact that the bar is a joint effort between the Zetter and no less than my favourite bar in London, 69 Colebrooke Row, I'm sorry to say that I was rather disappointed. I'll spare you the details. If you want to know more, read about it on the New London Cocktail Review.

After a quick and delicious bowl of noodles at Pho on St John Street, we headed home replete with food, art, booze, and tea. Now that's how you spend a Saturday in London. Maybe I should start running tours...