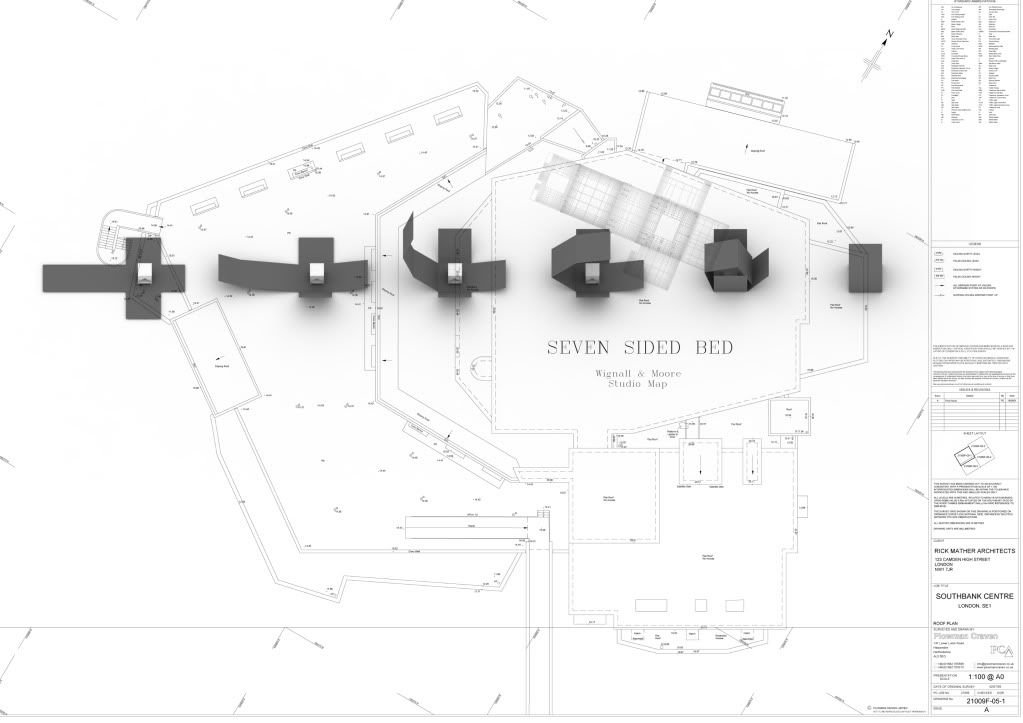 Like so many good things, I found out about Bradley Moore and James Wignall through Twitter. Someone tweeted me a link to their King and Minotaur project - an art and architecture installation in a vacant space behind St Pancras Station - and I thought, ah ha, here are kindred spirits. Along I went to the opening where I was impressed by the project, of course, but also by the convivial and relaxed atmosphere - no Vyner Street art hipsters questing endlessly for free beers, but an enthusiastic and inquisitive bunch who actually looked at the works and seemed happy to be there. Sure, there was Sipsmith gin a plenty but I assure you I was in no way biased by the spirits.

I'd never heard of Wignall and Moore before, but I was intrigued by their installation and I wanted to know more about their work. I got in touch and they very kindly agreed to meet up. We chatted about the King and Minotaur project and the experiences they've had entering (and winning!) competitions, as well as their plans for future projects. And if anyone reading has a spare £3,000, I know an excellent way you might spend it.

We meet up. I've got an old school dictaphone. We talk. A lot. The two are easy conversationalists and by the time we've finished talking - some two hours later - I feel as if I've known them for ages. Maybe it's because we're near in age or because we seem to have a similar ethos, but it later transpires that their friendliness can be entirely accounted for by the fact that they're from Yorkshire. When I ask them how it is working together, the ensuing conversation goes a little something like this:
Bradley: We've got quite different skill sets, but also being from Yorkshire we understand what each other are saying. Like we can just get agitated about something and go like this *crazy hand waving* and the other one understands.

James: It's a Yorkshire thing, primarily.

Bradley: The Yorkshire connection helps.

Despite the "Yorkshire connection", the two met at Nottingham where they both did architecture before Bradley moved on to engineering and James to the RCA for his Part 2. After the engineering degree, Bradley then "went and built things for a year." When I ask him what that means, he replies as if it's the most natural thing for a recent grad to do, "I built a house just to see how to do it. It's fun". A friend bought a building site in Brixton and the two designed and built a house there which they lived in briefly before selling. I'm impressed and say so - most architecture students never get anywhere near a building site, let alone build a house from the ground up. James chips in, "it's a really rare thing to do that for anyone who's trained as an architect. Part of the problem with architecture is that you never get to build anything. People don't even know how to put up shelves if they go to architecture school."

After experiments with house building, the two came back together to work on a commission for the Royal Albert Hall as part of its Close Encounters Festival last summer. At the project's outset a group of RCA students worked to design an installation, but other commitments meant that by the end of the project only Bradley and James remained. In a frustrating experience all too regular to most artists and architects, the installation was commissioned but never paid for. The two worked for two months developing the installation, a sculpture created from Ferrofluid - a liquid that has properties of a metal. "It's attracted and repelled by magnetic fields," James explains, "so you can have a pool of this stuff that looks like oil and you put a magnet near it and it move, making these incredible and weird kinetic sculptures." Ever the salesman, Bradley cuts in, "the project was so resolved. I mean we had a cutting list. If we got the budget now, it's all ready to go. So if you know anyone that wants a moving spaceship..."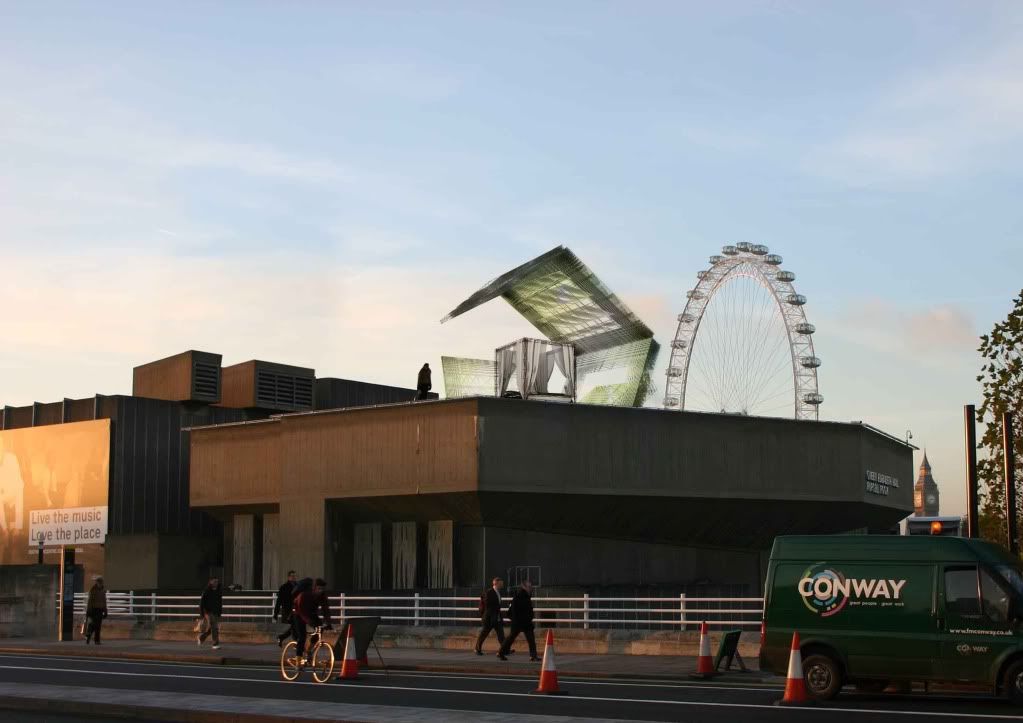 Room for London competition entry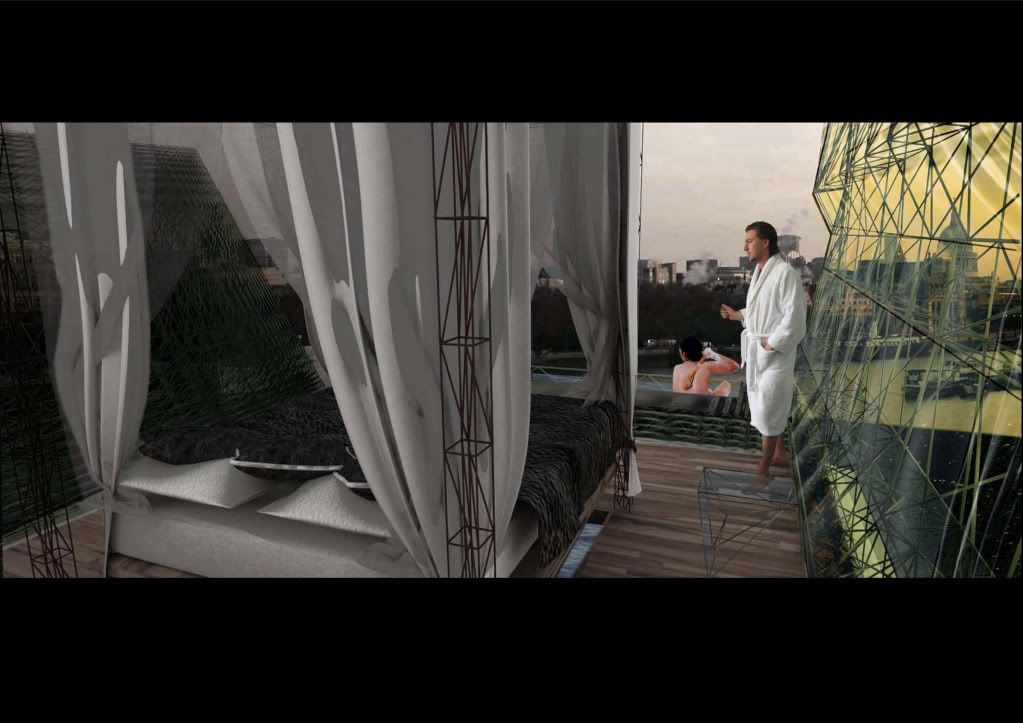 So they lost out on the RAH commission and spent two months working for free on a project that never came to fruition, but they realised that they enjoyed working together and Wignall and Moore was born. Both are occupied two days a week with other work: James teaches at Nottingham and Bradley does set design and prop making (he's recently had his first BBC credit with a documentary about particle physics, "Everything and Nothing"). But they did what most young architecture studios do and started entering competitions. They had me in stitches recounting the tales of their unintentional ambition: the first competition they entered was an ideas competition to entirely rethink the Brussels Courthouse. They didn't win, but they took their first site visit as a studio to Brussels and got a taste for the strange and peculiar world of architecture competitions. They also entered the Room for London competition, submitting designs for a four-poster bed in a room that unfolds like an over sized flower. When I ask whether entering these competitions has been worth their while, they emphatically reply yes, absolutely, for it turns out they won one of the three comps they entered - not bad odds - and are currently designing a series of projects to be built by kids at uber summer camp Beam in New Hampshire.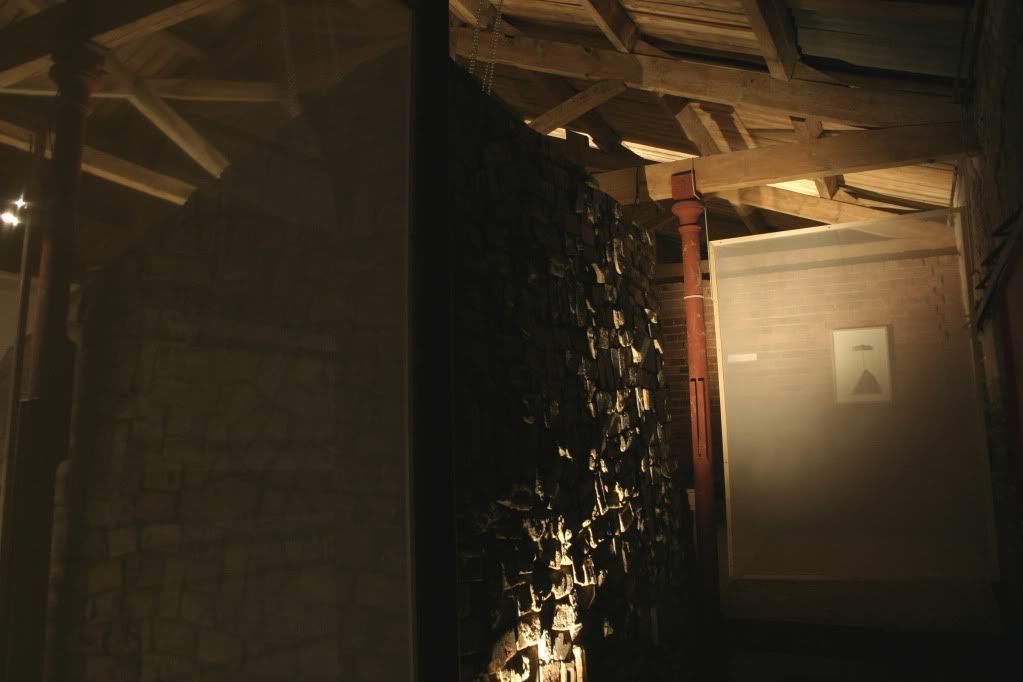 Inside the King and Minotaur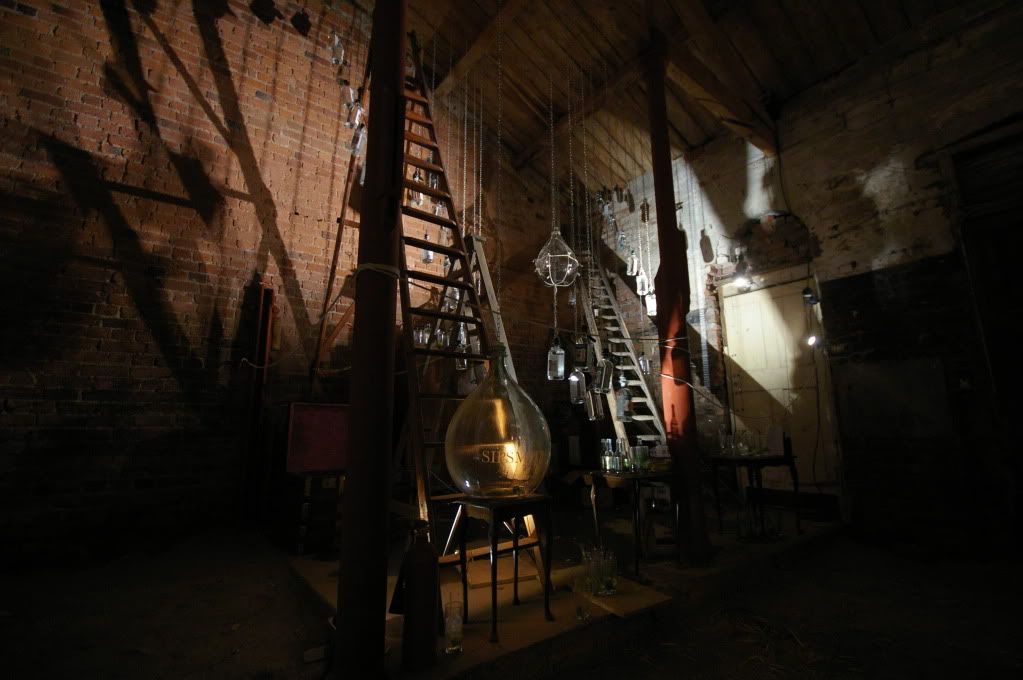 photo by James Read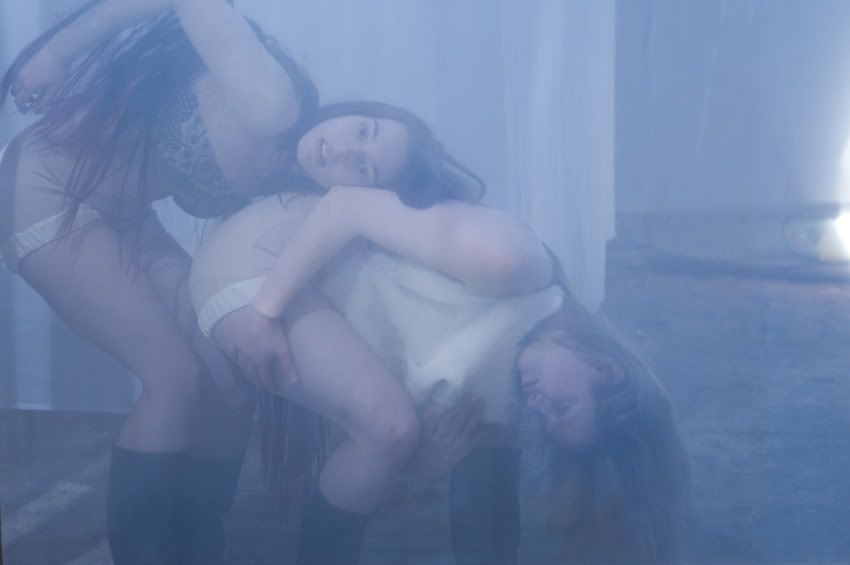 photo by Jamie Leme

As for the King and Minotaur project, that emerged from a desire to get back to actually making things instead of drawing up ideas for comps. They were both very interested in the idea of reusing a vacant space and got lucky when it transpired that their studio landlord had an empty property next door. The two spent a month thinking and planning and then six weeks designing and making before opening to the public. The resulting project is an art gallery where the gallery is as interesting as the art, "in a gallery it's very much all you're looking at is what's in it, and we wanted to do something very different so you're almost as interested in the wall as what's hung on it?", Bradley explains. Most of the artists - and there are fine artists as well as musicians, dancers, actors, even Oxford fencers - have come from RCA connections or through the London Contemporary Dance School. But James also spoke of something that resonated with me in that they both have active interests in life outside of architecture. James told of trips to the Edinburgh Festival where he made contact with performers he thought were interesting, some of these people made it into the King and Minotaur roster. They also put out an open call for artists and performers through the Uni networks. "The nice thing about architecture," James again, "is that you can't do it by yourself." Bradley agrees, "this project has been so nice because we've met so many interesting people. Everyone's been really enthusiastic and everyone we speak to about the project really wants to be involved."


Inverted Urbanism, James' RCA final project, which
won a commendation in the RIBA silver medal awards.
And so what's next for these two? They've still got the summer school project to finish off and both plan to keep to their day jobs. They'd like to do another vacant space project and also have their eyes on the Forgotten Spaces competition. They've also got plans for a fantastic Olympic project, but it's all top secret and I'm not allowed to divulge any details. So keep an eye out for these two bright sparks: great things are just around the corner.