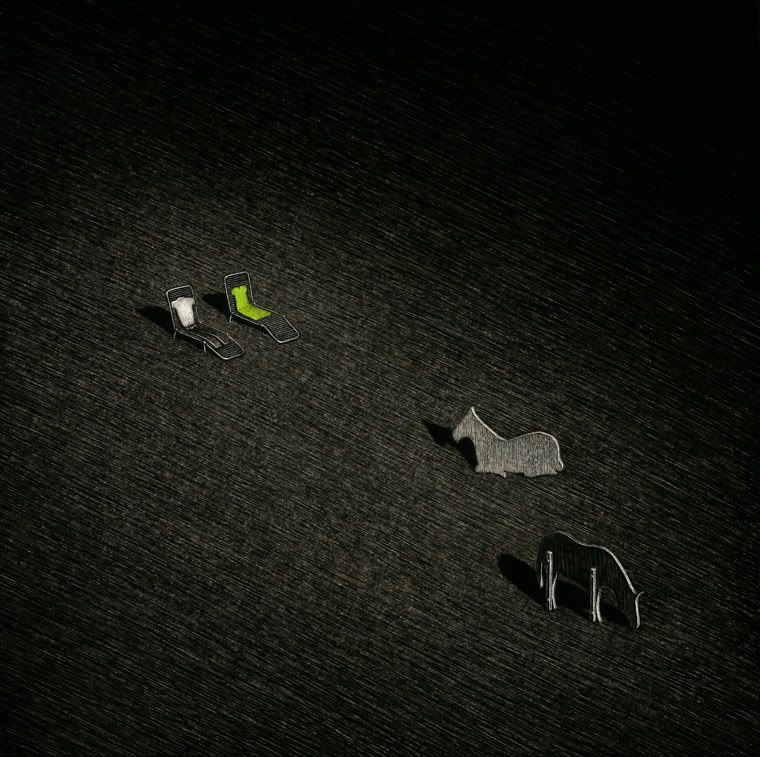 Matt Duffin is an American artist. I didn't even need to look it up to know it when I first saw his works. There's no way he could have been anything but, which has made me think twice about the qualms I had with nationalism as a way of classifying and identifying art as per the Venice Biennale. Duffin's primary medium is encaustic painting, and unless you're an experimental artist or an art history buff, you probably won't have come across the technique before.
Encaustic is painting with hot wax, typically beeswax, which is then mixed with pigments and spread on wood or canvas before being shaped with heated metal tools or heat guns. It's laborious and difficult, but produces sensational effects with the right lighting. The most famous practitioner of encaustic painting is Jasper Johns, who used the technique to great effect in his flag and target paintings.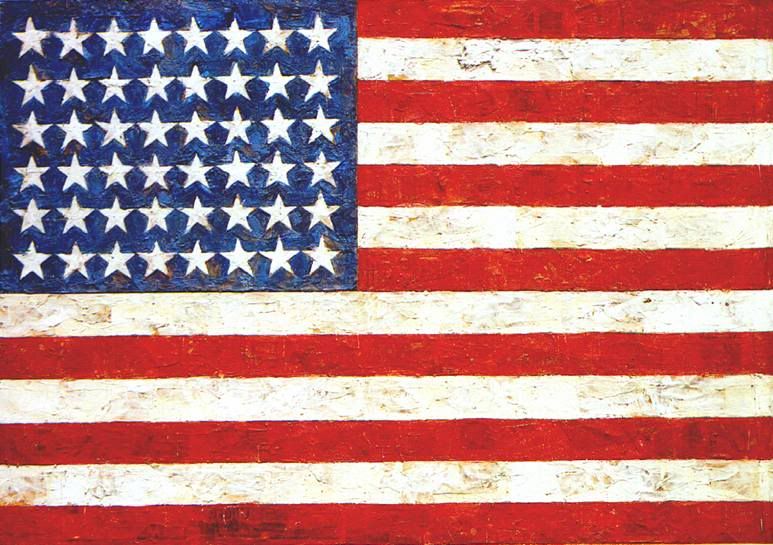 Jasper Johns's 'Flag', Encaustic, oil and collage on fabric mounted on plywood, 42 x 61 in., Museum of Modern Art, New York, 1954-55. Art (C) Jasper Johns/Licensed by VAGA, New York, NY
Duffin has moved on from Johns's impasto encaustic to a lighter, glazed effect which is what gives his images such a luminous quality even though he works primarily in shades of black, grey, and white. The other clear American influence is one of illustration (also, Duffin originally trained as an architect, which clearly shows in the spatial nature of his images
)
. Many writers have commented that Duffin's works have an illustratory quality about them, but even more specifically, Duffin's works borrow from the visual language of illustrator Chris van Allsburg. Allsburg is a wonderful illustrator, one who can tell a story without any text; whose images have a grainy, textured quality -- as do Duffin's -- and who depicts objects from a childlike point of view, but with a rather unsettling, disturbing perspective.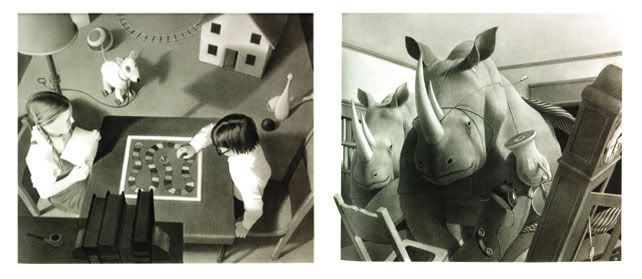 Chris van Allsburg, illustrations from Jumanji; (C)
Houghton Mifflin Company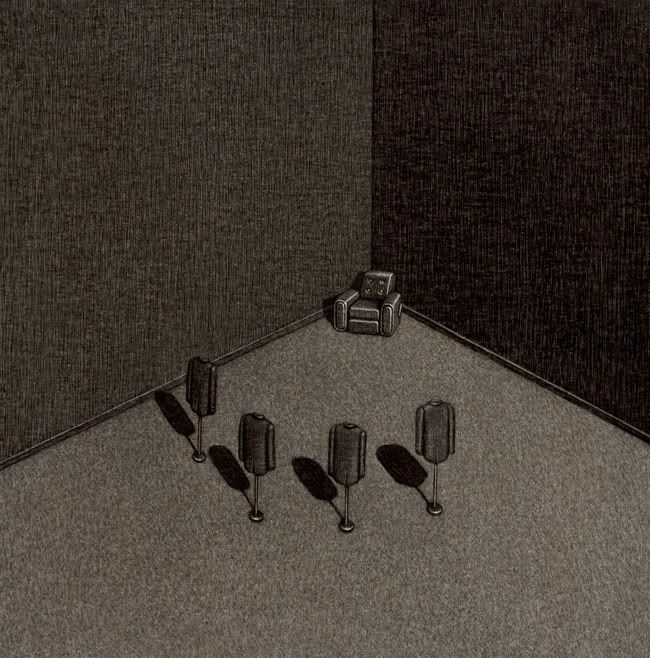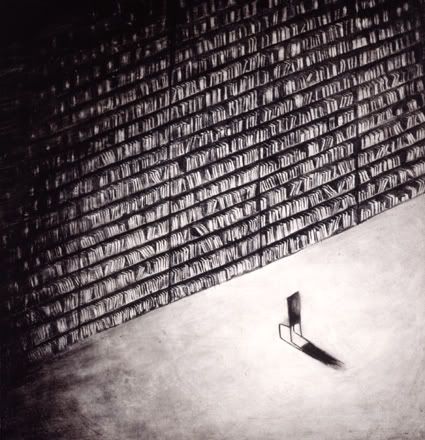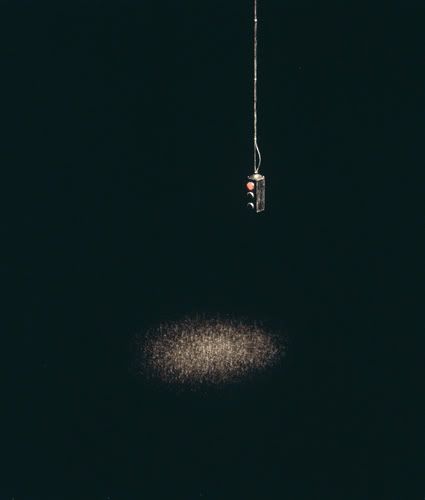 All other images (c) Matt Duffin