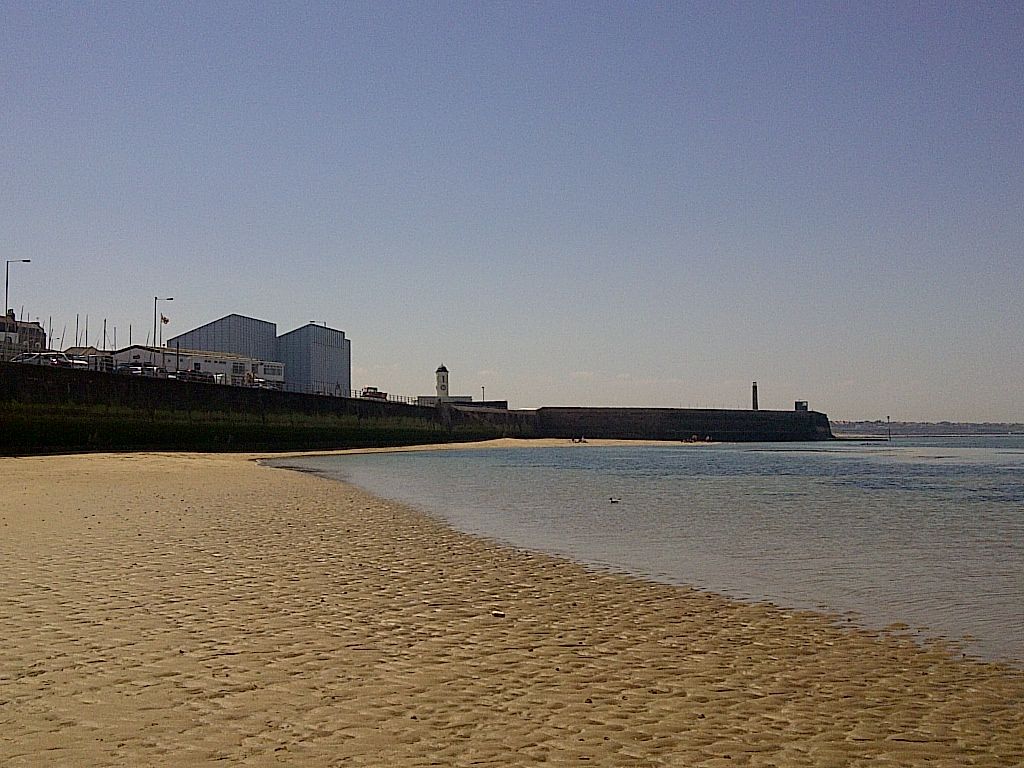 After my first visit to Margate, a little over five years ago, I developed something of a low-level obsession with the place and, in 2008, often found myself on the train from Victoria to the seaside. I'm not entirely sure what it was about the place that captivated me so, but I loved the big-time, small-town contemporary art gallery
in a huge, ex-Marks and Spencer shop
on the High Street; the burgeoning network of perky artists trying to make something of the vast swathes of empty shops and spaces in the Old Town and on the High Street; and the glorious, mostly empty expanse of beautifully sandy beach only two hours from London.
At least they were mostly empty beaches back in 2008, but my, how things have changed! I went on a day trip yesterday for the first time in just over four years and the beach was absolutely heaving with people. The Old Town is virtually unrecognisable, filled up as it is with ludicrously overpriced Brighton-esque vintage tat and retro clothing shops. And of course, the addition of David Chipperfield's new building for
Turner Contemporary
(the very same gallery that used to operate out of the high street M&S) has given Margate's Harbour Arm an "iconic" landmark where previously there was only a glorious view of the sea.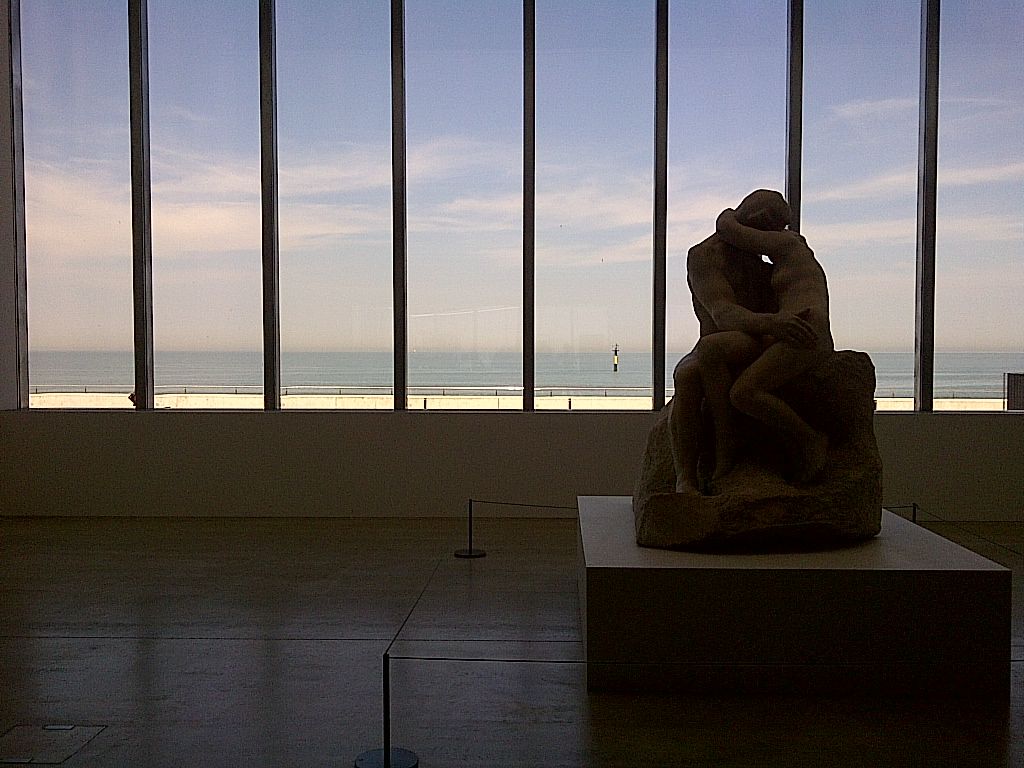 What with so many eyes turned towards Margate, undoubtedly due to the arrival of this new Turner Gallery, it's hardly surprising that the gentrification has begun in spluttering stages, but I must admit that I was surprised by how quickly things had changed. Margate used to feel like an undiscovered secret, like a weird and wonderful little world that those who knew about were able to have all to themselves (selfish, I know). Given the amount of media attention the place has received over the past year, it was only a matter of time before people began paying attention to Margate's peculiar charms.
Despite the cutesy shops and cupcake cafes of the Old Town, Margate's High Street - just a few feet away - is still blighted by swathes of empty shops. Stragely, the Turner's crumbs of gentrification have failed to reach quite that far. Which, of course, is where Mary Portas enters the equation.
I didn't realise, though I probably should have, that Margate was to be *sarcasm alert* one of the lucky recipients of Mary "Queen of Shops" Portas' benevolence with a Grant-Schapps approved government regen/kickstarter grant of £100,000. Unsurprisingly, Portas has been pissing a lot of people off in Margate as of late, swanning around town filming footage for her reality TV show documenting the "rehabilitation" of grant-recipient towns. During a town meeting last month, when objections were raised to TV cameras being in the room, Portas apparently suggested that if the cameras weren't allowed in, then she wouldn't be staying; and if she wouldn't be staying in Margate, neither would the government's money. Regardless of such behaviour, there is something rather revolting about Portas essentially using government money to bankroll a television programme about a tokenistic regeneration programme (£100k is chump change in this context) for personal and professional gain.
Elsewhere in Margate, speculators are beginning to move in given that property is incredibly cheap and relatively plentiful. You can buy a five-bed house in Cliftonville for less than the cost of a studio flat in Bethnal Green. Redevelopment is on the cards for the amazing, though utterly derelict,
Cliftonville Lido
which was ruined in the 1978 storm which also destroyed Margate Pier. The Lido was never rebuilt, though has been subject to numerous redevelopment plans in the past few years, the latest of which fell by the wayside after its developers went bust thanks to the Icelandic banking crisis. The latest proposals to incorporate the Lido, by Margate-based Lido Views and Kent and Sussex Property Development, look set to turn a beautiful stretch of Margate's beach into - what a surprise! - blocks of high-rise flats and a luxury hotel,
something totally out of keeping with the area
.
One rather splendid Margate institution which is all-but unknown to most tourists is the Walpole Bay tidal swimming pool, dating to around 1900. It's not pretty, and the lovely art-deco funicular that used to transport swimmers from the town above has been closed down, but it is enormous and brilliant fun.
For all its problems, Margate is still an extremely charming place. Now that outsiders are paying attention again, here's hoping the town can maintain its identity in the face of those who would transform utterly it for financial gain.
(I didn't have my camera with me yesterday, so these are old photos from previous visits - the harbour beach is rarely so empty now!)