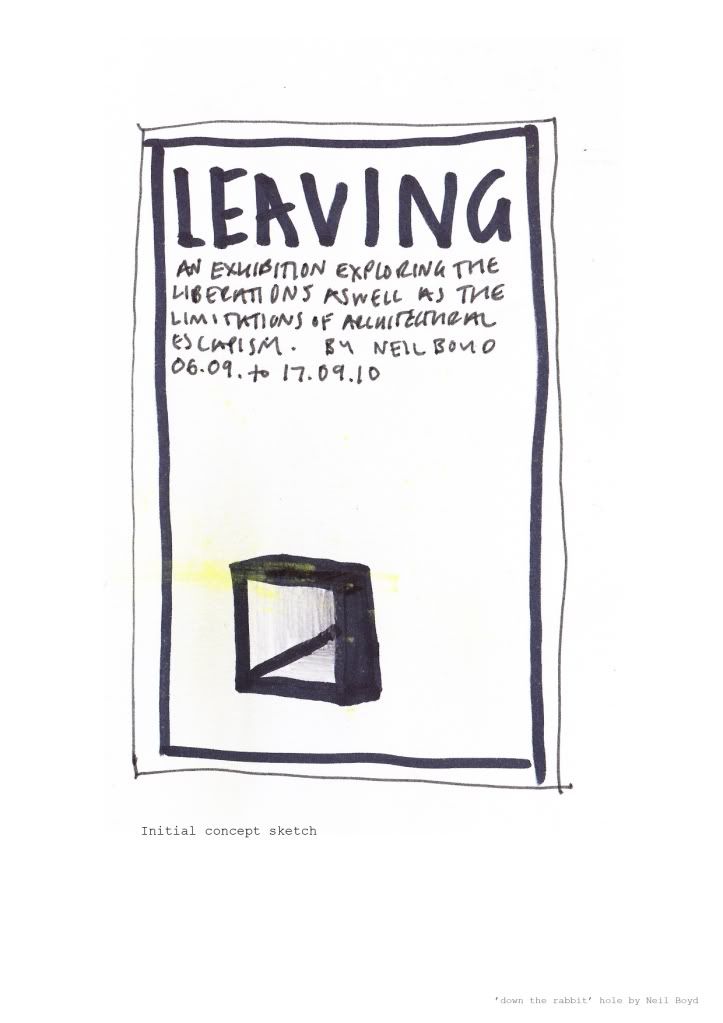 One of my favourite things that I do at the Architects' Journal is manage and edit the Small Projects Awards and issues. Typically, in our mag, we push plush new office buildings or grand University schemes. If we do feature new houses or smaller projects, they tend to be by big-name architects on equally lavish budgets.
But the Small Projects Awards is a chance for smaller practices to show off what they can do on more modest budgets (£250k or less). Sure, we get sent hundreds of house extensions, but for every twenty bread and butter backyard extensions, we receive one incredible tree house or a stunning self-build hideaway in the hills.
Given that we get sent upwards of 200 entries for a shortlist of only 24 projects, there's always one or two projects I've got a soft spot for that don't make the cut. One of my favourite projects this year that just didn't make it was Neil Boyd's 'Down the Rabbit Hole'.
Neil submitted this project as part of his final masters exhibition at Strathclyde University and I wanted to give it some love because - contrary to most of the client-driven projects we received - Neil's was one of the few projects where an individual saw an opportunity to create a little something and then just got on with making it. The rabbit hole took two weeks to build using reclaimed OSB and timber left over from the end of year diploma exhibition. As expected, health and safety issues soon got in the way of fun and the structure had to be removed after only one month.
I love that it's imaginative and a little bit silly - a project that transformed an ugly corridor into a mysterious and whimsical escape from the Uni's architecture department. His visuals perfectly reflect the project: they're deceptively simple, captivating and just a little bit magical.