Sometimes I have a sneaking suspicion that London is run by an underground group of art-loving, booze-hound, film-going foody types given that last week saw Frieze Art Fair, the London Restaurant Festival, London Film Festival, and London Cocktail Week vie for Londoners' admittedly limited attention spans.
I managed to make it to a fortified wine tasting event as part of Cocktail Week and dinner at the Criterion as part of the London Restaurant Festival - both were excellent. But I drink sherry and eat out all the time: Frieze happens only once a year (thank god). The tent in Regent's Park is already well on its way toward being dismantled, but people will be talking about the art, the sales, the inexplicably impossible waiting times to purchase a coffee for, oh, the next three days. I don't know what it is about London that so encourages cultural ADD, but if the last few weeks have been anything to go by, it's all but impossible for any one thing to hold public attention for more than seven days.
Anyway, I digress. The thing about Frieze is that if you're not buying you have to be absolutely ruthless. I stomped around the fair in two hours on Friday afternoon, daring something to spark my interest. That said, the object that most took my fancy was a beautiful, dark-grey worsted wool suit worn by one of the eighteen-year old sales monkeys at Victoria Miro, though I have a sneaking suspicion it wasn't for sale… Funnily enough, my other favourite works were also at Victoria Miro's stand. I'd forgotten that Alex Hartley was represented by VM and it was a pleasant surprise to see two new works on display. I first saw his work at a solo show at the Fruitmarket in 2007. I love the way he integrates photography with sculpture and installation alongside larger buildings and architectural concerns. In many ways Hartley works as an architect would in that he scouts for the perfect location, but then transforms the site not with a literal building, but by taking photographs and then transforming the photographs with low-relief sculptural elements added to the surface of the prints. Hartley's been working on a rather conceptual project for the Cultural Olympiad, which perhaps explains why he's been off the radar for a bit, so it was a nice surprise to see a few new pieces.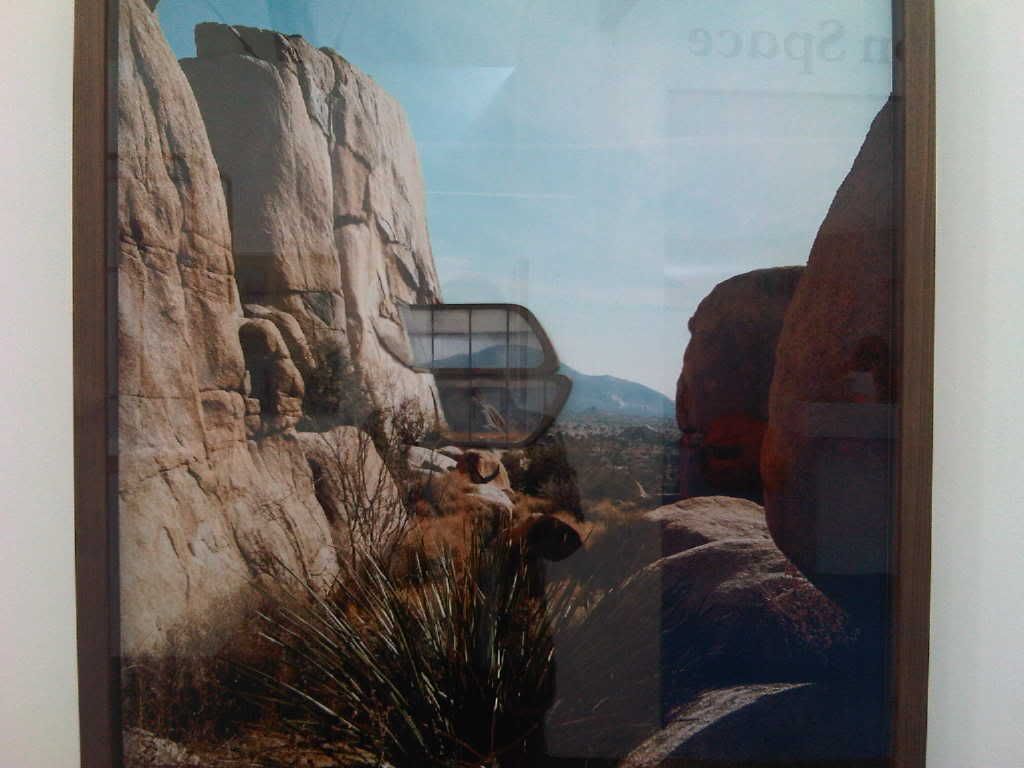 At Plan B, I spotted a new Adrian Ghenie and though it was a decent example of his work, it wasn't half as spectacular as the pieces on show at Haunch of Venison last year. Not sure what happened there…
Bortolami's stand was lovely, full of pieces from Brooklyn-based artist, Richard Aldrich. I'd never heard of Aldrich before and spent a bit of time perusing previous exhibitions. His work looks a bit hit and miss, but I think Bortolami did a superb job of curating his pieces for Frieze. There's a rather charming 'slide painting' where a blank canvas is broken up by a single, back lit 35mm slide. There was another large Aldrich canvas which I loved: a pale, peachy salmon-coloured wash takes up most of the canvas, punctuated by a little wall of turquoise and something like a stone-circle at the bottom of the frame. I don't know what it is or what it's supposed to be, it's not the most exquisite piece of work I've seen, but it's confidently done and quite captivating. I stood looking at it for a good 3 minutes, which in Frieze time is a bloody eternity.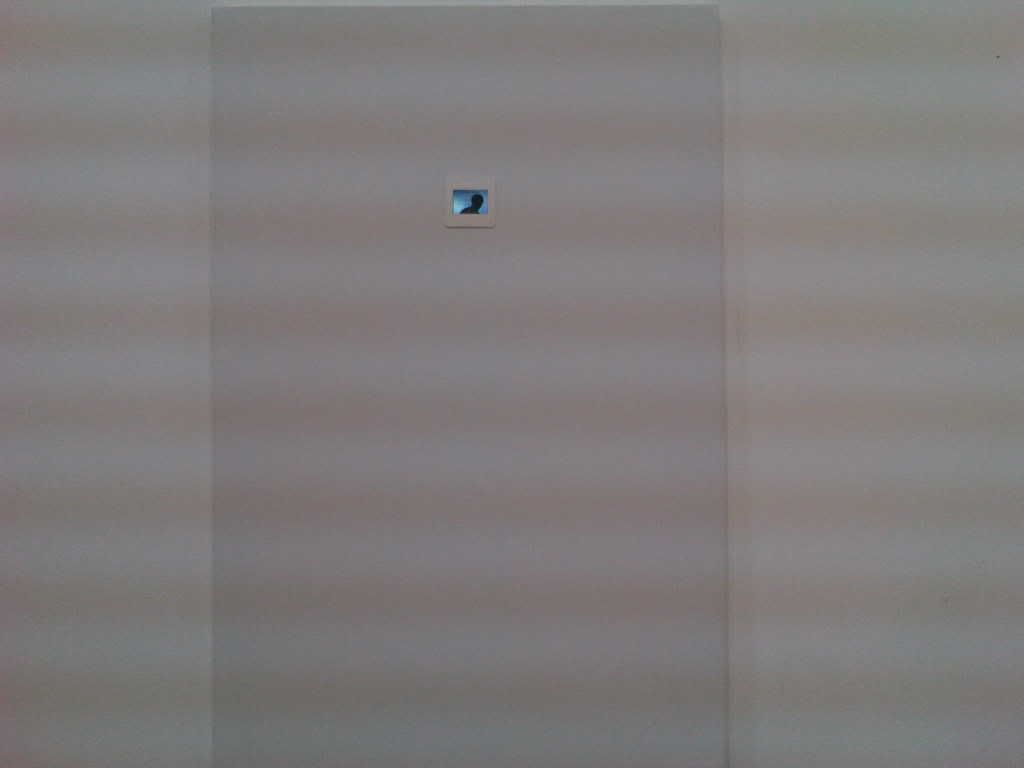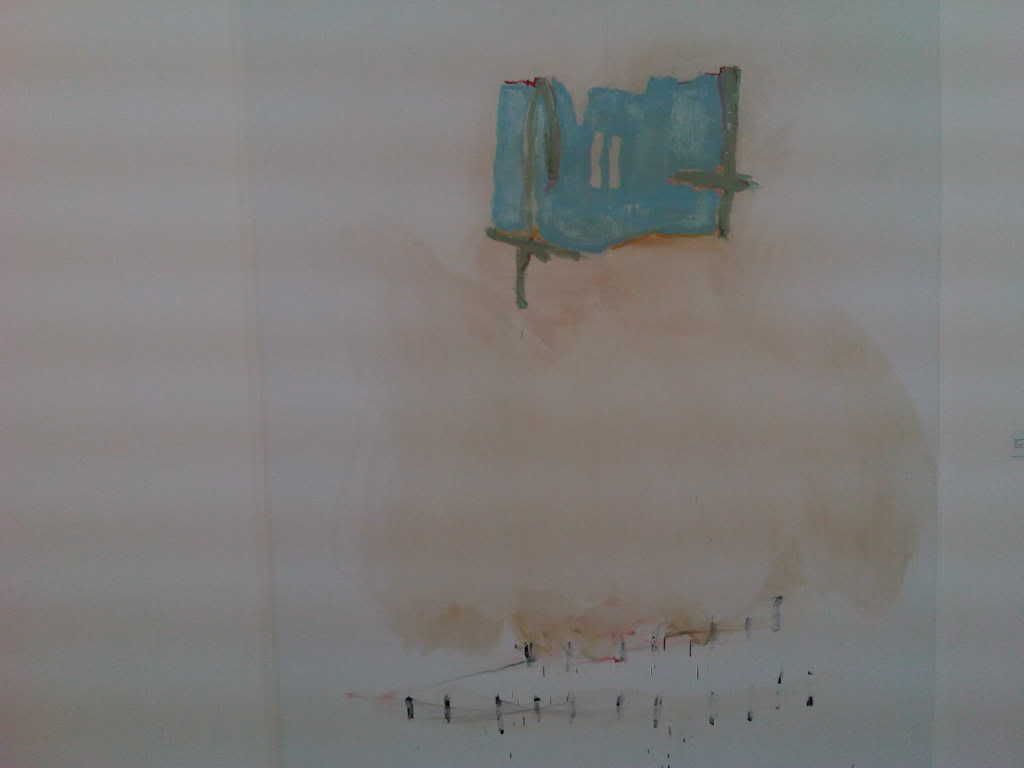 Another piece I loved was a set of works by Julius Koller for Galerie Martin Janda. Slovakian artist Koller, again someone I'm relatively unfamiliar with, has a bitty, almost anthropological approach to making art. The series of six objects, created between 1966-78 from what I can deduce, ranged from a marked-up loo roll, to a stamped piece of paper, to an intricate drawing of a town scape on a piece of found paper and was completely captivating – like finding a time capsule from a lost civilisation. Koller died in 2007, and I later found out that the entire collection of works was bought by the Tate for their permanent collection. It's amusing that I like so little of the Tate's collection, yet their buyers
(at least one, anyway)
clearly have good taste.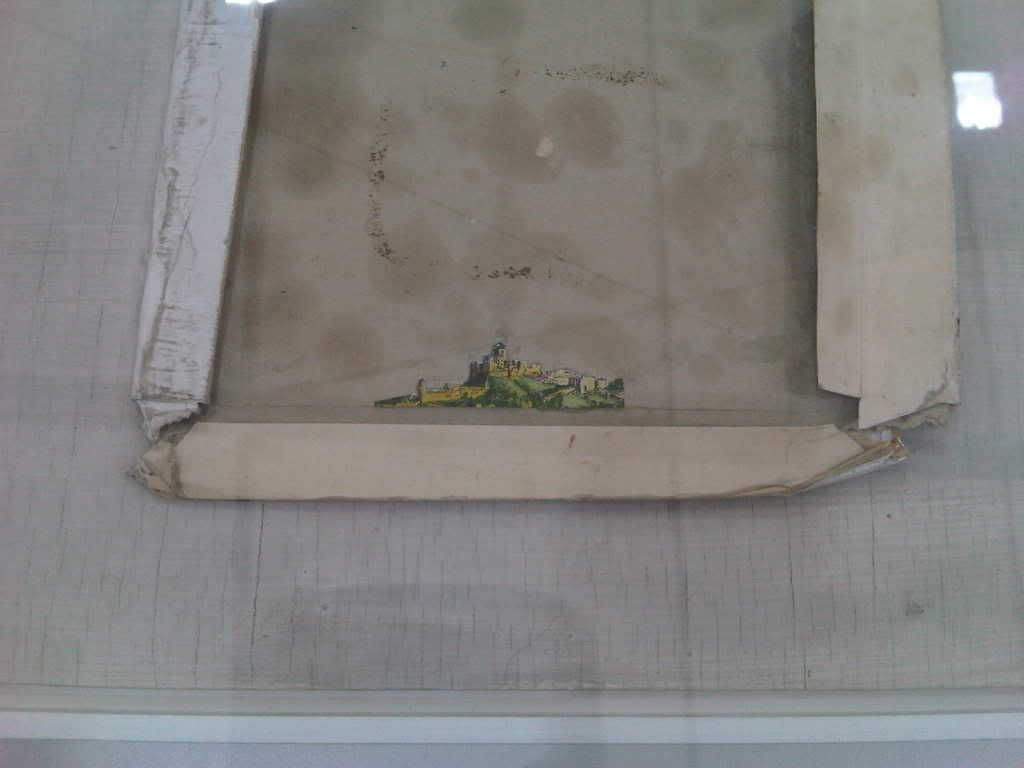 Perhaps my favourite piece, though, was a work called 'when what was when' by Claire Harvey at Amsterdam-based Galerie Fons Welters. An entire wall had been given over to a display of small glass slides, each featuring an oil-painted figurative character. The whole thing was slightly surreal and a little bit bonkers: one bit of the display consisted of a foot-long wooden shelf piled up with sand and an egg nested in the sand next to one of the little glass slides. But the piece was also whimsical and clever – the slides were stuck to the wall with white tack and many of the figures seemed to interact with the very material fixing them to the wall.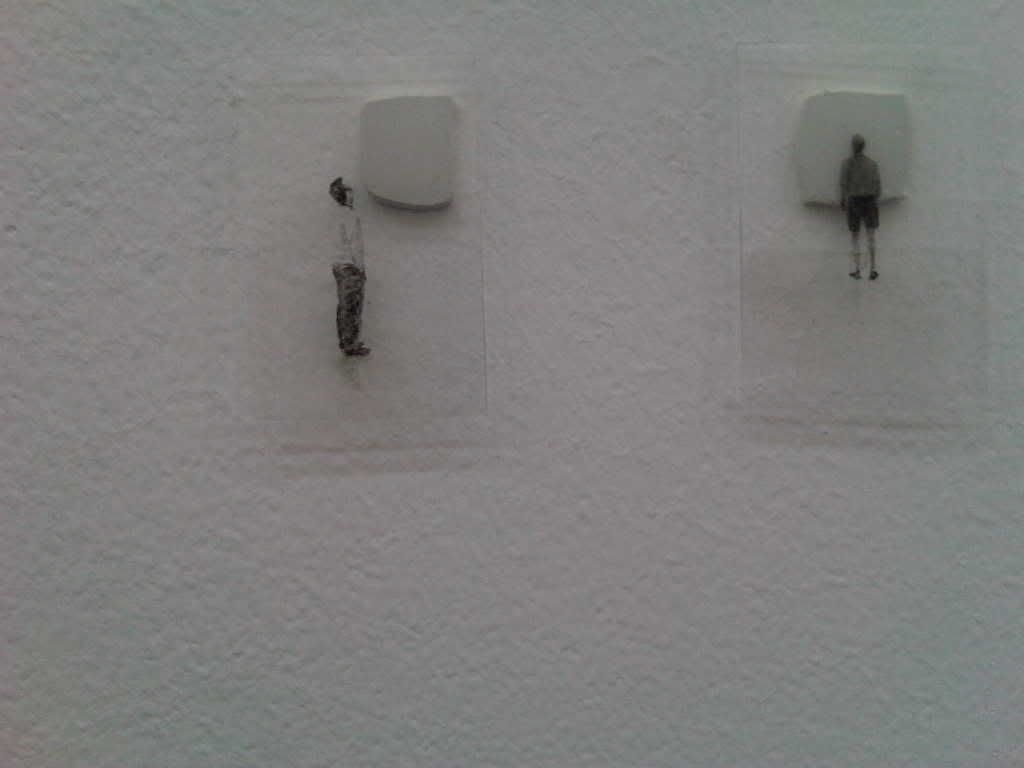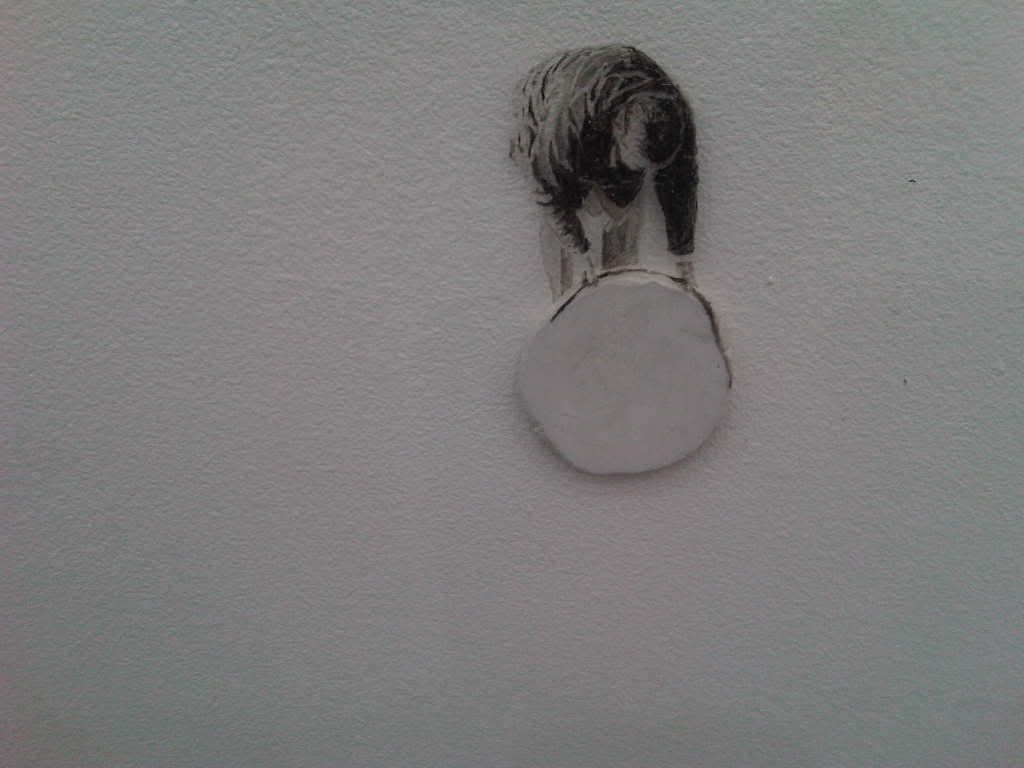 There were a few other pieces that I liked (some images below), but nothing really took my breath away. Having said that, the quality of the work this year was definitely better than last year. But to be honest, Frieze really isn't about quality; it's all about the money, baby. And given that people will be talking about sales figures for at least the next two days, no doubt this year's Frieze will chalk up to be a totally massive success.